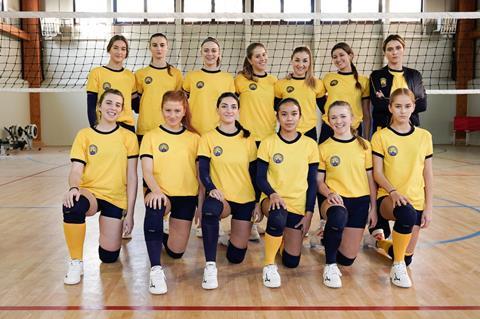 Matteo Rovere and Sydney Sibilia's Italian production company Groenlandia has launched Lynn, a division dedicated to producing features, series and shorts directed by established and emerging female writers and directors.
Alessia Polli, head of project development at Groenlandia, will supervise the diversion alongside renowned novelist and essayist Eleonora Marangoni. Fabia Fleri, who has worked in production at Italian TV and film giant Taodue, will coordinate the line-up.
"We know we live in the best moment for women to have a spotlight and be creative," sai Polli. "Yet we still lack freedom of expression and a space to conquer for ourselves. With Lynn we would like to push women directors far from the borders of the industry, broaden their horizons and multiply their opportunities".
The first two feature films from Lynn have started shooting: Francesca Marino's Blackout Love, co-produced by Amazon Studios and starring Anna Foglietta, and Giulia Steigerwalt's September, co-produced by Rai Cinema. An animated TV series titled YU, by Marta Bencich, is also in production.
Groenlandia's feature credits include Leonardo D'Agostini's debut The Champion, starring Stefano Accorsi. Simone Godano's debut Husband & Wife; and Ludovio De Martino's second feature The Beast , distributed worldwide by Netflix.
"Groenlandia's ambition is to produce a free and creative kind of cinema, inclusive and capable of experimenting with film language. To achieve this and to enrich the industry we need to support women directors and their point of view.," said Rovere.
In profile: the 93 international feature Oscar 2021 contenders