UK broadcaster ITV has commissioned drama series Beecham House from Bend It Like Beckham director Gurinder Chadha.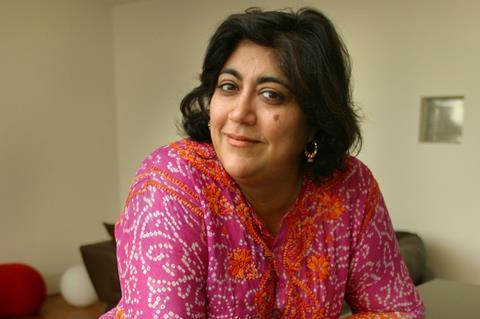 The series will be set at the end of the 19th century and will focus on former soldier John Beecham and his family as they move into a mansion in Delhi.
The house's residents will confront themes of imperialism, family dynamics, and class as they adapt to their new surroundings.
Gurinder Chadha is writing Beecham House with Paul Mayeda Berges (Viceroy's House), Shahrukh Husain (In Custody) and Victor Levin (Mad Men). The six-part series will be filmed in India during the autumn of 2018. Caroline Levy will act as series producer and FremantleMedia International will act as the global distributor.
Chadha is best known for here 2002 feature Bend It Like Beckham, which grossed more than $70m globally.
Her most recent feature was Viceroy's House, the Hugh Bonneville and Gillian Anderson period drama set in Delhi during the negotiations for the Partition of India in 1947. The film premiered at the 2017 Berlinale.
"Beecham House is a passion project that is driven by my commitment to telling diverse, emotionally engaging stories for mainstream international audiences," Chadha said on her forthcoming project. "I am thrilled to be working with Polly Hill and ITV Drama who share my belief that period drama can be entertaining, ambitious and relevant to key issues of today. I am assembling a vibrant cast of British and Indian actors to play original characters that will appeal to global audiences hungry to see stories from a unique point of view."
Polly Hill added: "I am delighted to commission this epic and ambitious new drama from the brilliant Gurinder Chadha. Beecham House is set in Delhi before the British ruled India in that region, which is exciting by being less familiar to audiences. Gurinder brings a fresh take to period drama, but at its heart are wonderful characters and a compelling story that will make this a treat in the ITV schedule next year."