ITV Studios has acquired a minority stake in Monumental Television, the fledgling indie set up by film producers Alison Owen and Debra Hayward.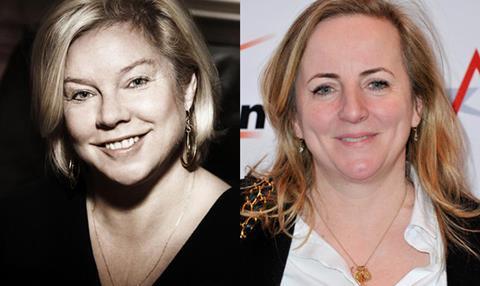 Owen and Hayward established the company in September and are in "advance development on several scripted series".
The former is the founder of Ruby Film and Television, which launched in 1998 and produced dramas including Case Histories, Dancing on the Edge and Emmy award-winning Temple Grandin.
It also produced Oscar-nominated movie, Saving Mr Banks, and Jane Eyre.
Hayward most recently produced the Golden Globe-winning film Les Miserables and was head of films at Working Title, where she oversaw Bridget Jones' Diary, Atonement and Tinker Tailor Soldier Spy.
As part of the deal, ITV Studios Global Entertainment will exclusively distribute all of Monumental's television productions.
The relationship will be managed by ITV Global Entertainment executive vice-president of content and co-productions, Ruth Clarke.
It is ITV's latest production sector deal, following investments in indies including Mammoth Screen, Big Talk, The Garden and 12 Yard.
Clarke said the opportunities in scripted TV were attracting film industry talent.
"Alison and Debra are prolific and highly respected film producers, with world-class contacts," she added. "We have been blown away by their development slate of high end drama which will bring a cinematic approach to the small screen."
Owen said since TV was at the heart of the company's vision.
"It's not just that the wall between television and film has collapsed, it's that the digital business has opened up a whole new space that is ready to house drama every bit as cinematic as movies, full of high quality writing and just as attractive to A-list talent."