The two directors have joined the cast of Fernando Trueba's film, which is now shooting in Budapest.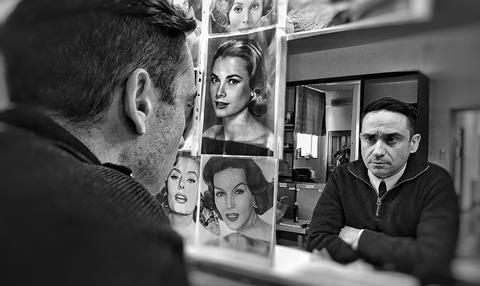 Directors Arturo Ripstein (La Calle De La Amargura) and Juan Antonio Bayona [pictured] (The Impossible) will step in front of the camera for Fernando Trueba's The Queen Of Spain, his Penelope Cruz-starring sequel to The Girl Of Your Dreams.
It's an acting first for Bayona, having accepted a brief cameo in the shoot that is now taking place in Budapest. Veteran Mexican director Ripstein will play the more sizable role of a fictional film producer, Sam Spiegelman, who wants to shoot a film in 1950s Spain.
Given that The Queen Of Spain is a comedy, but also a love letter to film history, it's only fitting that two auteurs as diverse as Bayona and Ripstein have joined Trueba's cast.
The action is set in 1956, 18 years later in the life of Macarena Granada, the Spanish actress that inspired The Girl Of Your Dreams.
Played by Cruz, this imaginary actress, who flees Nazi Germany at the end of the first film, has become a major Hollywood star and returns to her country to shoot a big American feature. She's given a regal role: Isabella I of Castille. Upon news of her return, her former lover and mentor, played by Antonio Resines (Lucky Star), decides to come back to Franco's Spain, a country he hasn't set foot in for 18 years. His arrival sparks a series of events that put the big American production at risk.
Produced by Fernando Trueba PC and Atresmedia Cine, The Queen of Spain has reunited not only Trueba and Cruz in their third work together (counting Oscar-winning Belle Epoque) but the whole cast of The Girl Of Your Dreams, in addition to Clive Revill, Mandy Patinkin and Cary Elwes.
The location shoot in Budapest will continue until the end of next week. In Hungary's capital, Trueba has found the needed sets to recreate the old Spanish studios that hosted a lot of the Hollywood productions of the 50s that the film pays homage to. After Budapest, cast and crew will resume work in Madrid on April 4.
The film, scheduled to finish post-production at the end of 2016 or early 2017, will be distributed by Universal Pictures International Spain.