The Guild announced on Thursday nominations for the 21st Annual Excellence in Production Design Awards across a multitude of categories covering features, TV, commercials and music videos.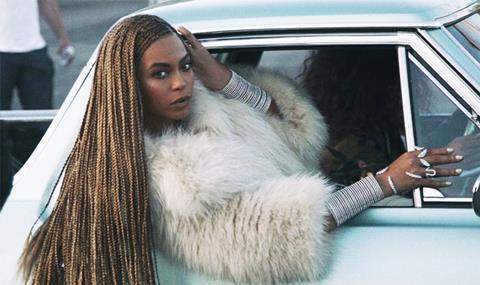 Among the film nominees were Café Society, Manchester By The Sea, Hell Or High Water and Arrival.
TV nominees encompass Game Of Thrones, The Night of and Silicon Valley, while Beyonce's Lemonade visual extravaganza is a heavy-hitter in the music videos section.
The awards show is set for February 11 at the Ray Dolby Ballroom at Hollywood and Highland.
Excellence In Production Design For A Feature Film
PERIOD FILM
Café Society, Santo Loquasto
Fences, David Gropman
Hacksaw Ridge, Barry Robison
Hail, Caesar!, Jess Gonchor
Hidden Figures, Wynn Thomas
Jackie, Jean Rabasse
FANTASY FILM
Arrival, Patrice Vermette
Doctor Strange, Charles Wood
Fantastic Beasts And Where To Find Them, Stuart Craig
Passengers, Guy Hendrix Dyas
Rogue One: A Star Wars Story, Doug Chiang, Neil Lamont
CONTEMPORARY FILM
Hell Or High Water, Tom Duffield
La La Land, David Wasco
Lion, Chris Kennedy
Manchester By The Sea, Ruth De Jong Nocturnal
Animals, Shane Valentino

Nominees For Excellence In Production Design For Television
ONE-HOUR PERIOD OR FANTASY SINGLE-CAMERA SERIES
Game Of Thrones: "Blood Of My Blood" "The Broken Man," "No One", Deborah Riley
Stranger Things: "The Vanishing of Will Byers," "Holly, Jolly," "The Upside Down", Chris Trujillo
The Crown: "Wolferton Splash," "Hyde Park Corner," "Smoke and Mirrors", Martin Childs
The Man In The High Castle: "The Tiger's Cave," "Land O' Smiles," "Fallout", Drew Boughton
Westworld: "Pilot", Nathan Crowley
ONE-HOUR CONTEMPORARY SINGLE-CAMERA SERIES
Better Call Saul: "Inflatable," "Fifi," "Klick", Tony Fanning
Bloodline: "Part 16," "Part 21", Tim Galvin
House Of Cards: "Chapter 41," "Chapter 47," "Chapter 48", Steve Arnold
Mr. Robot: "Eps2.0_unm4sk-pt1.tc," "Eps2.4_m4ster-slave.aes," "Eps2.9_pyth0n- pt1.p7z", Anastasia White
Preacher: "See," "South Will Rise Again," "Finish The Song", Dave Blass
TELEVISION MOVIE OR LIMITED SERIES
American Horror Story: Roanoke: "Chapter 4", Andrew Murdock
Black Mirror: "Nosedive," "Playtest," "San Junipero", Joel Collins, James Foster, Nicholas Palmer
Sherlock: "The Abominable Bride", Arwel W. Jones
The Night Of: "Pilot", Patrizia Von Brandenstein
The People V. O.J. Simpson: American Crime Story: "100% Not Guilty," "Marcia, Marcia, Marcia," "Manna From Heaven", Jeffrey Mossa
HALF HOUR SINGLE-CAMERA SERIES
Mozart In The Jungle: "Now I Will Sing", Tommaso Ortino
Silicon Valley: "Two In The Box," "Vachmanity Insanity," "Daily Active Users", Richard Toyon
Transparent: "If I Were A Bell", Cat Smith
The Last Man On Earth: "Pitch Black," "The Power of Power," "Mama's Hideaway", Bruce Robert Hill
Veep: "Kissing Your Sister", Jim Gloster
MULTI-CAMERA SERIES
2 Broke Girls: "And The 80's Movie," "And The Godmama Drama," "And The Two Openings: Part Two", Glenda Rovello
Baby Daddy: "Love & Carriage," "Room-Mating," "Stupid Cupid", Greg Grande
The Big Bang Theory: "The Positive Negative Reaction," "The Big Bear Precipitation," "The Fermentation Bifurcation", John Shaffner
The Great Indoors: "Pilot", Glenda Rovello

The Ranch: "Leavin's Been Comin' (For A Long, Long Time)", John Shaffner
AWARDS OR EVENT SPECIAL
Beyoncé: "Lemonade", Hannah Beachler
Grease Live!, David Korins
Hairspray Live!, Derek Mclane
The 68th Primetime Emmy Awards, Tamlyn Wright, Baz Halpin
The Oscars, Derek Mclane
SHORT FORMAT: WEB SERIES, MUSIC VIDEO OR COMMERCIAL
Adidas: "Basketball Needs Creators", Ruth De Jong
Beyoncé: Lemonade "6 Inch", JC Molina
Beyoncé: Lemonade "Denial", Jason Hougaard
Beyoncé: Lemonade "Hold Up", Jason Hougaard
IPhone 7: "Balloons", James Chinlund
VARIETY, REALITY OR COMPETITION SERIES
American Grit: "Ruck Up" Mercedes Younger
Portlandia: "Weirdo Beach" Schuyler Telleen
Saturday Night Live: "Larry David/The 1975," "Peter Dinklage/Gwen Stefani," "Tom Hanks/Lady Gaga"
Keith Ian Raywood, Eugene Lee, Akira Yoshimura, N. Joseph Detullio
The Ellen Degeneres Show: "Ellen's Halloween Show"Production Designer: Karen Weber
The Tonight Show Starring Jimmy Fallon: "Ep. 0417," "Ep. 0461," "Ep. 0493" Eugene Lee, Peter Baran
The Voice: "The Blind Auditions, Part 3," "The Battles Premiere, Part 2" Anton Goss, James Pearse Connelly
As previously announced, Gene Allen, the Oscar-winning production designer behind My Fair Lady, A Star is Born and Les Girls, will be inducted into the Art Directors Guild Hall of Fame.
The ADG will also present four Lifetime Achievement Awards to Emmy-winning production designer René Lagler, scenic artist Albert Obregon, Emmy-nominated set designer Cate Bangs and senior illustrator Joseph Musso.
Final online balloting will be held from January 9–February 9. The ADG Awards are open only to productions made within the US by producers who have signed the IATSE agreement. International entries are acceptable without restrictions.