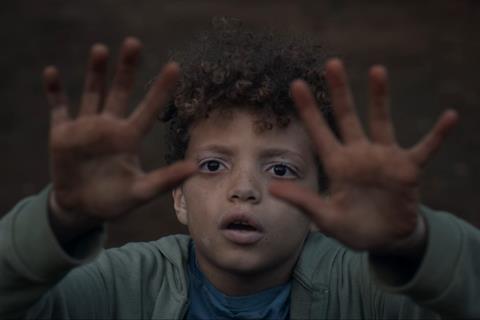 Jackrabbit Media has closed a North American deal at AFM with Gravitas Ventures on the completed twenty68 films sci-fi thriller Jonah.
Ben Van Kleek directed from a screenplay he co-wrote with Trevor Vandelac about a journalist's childhood trauma which resurfaces during an investigation into a woman who claims her son was abducted by aliens.
Alaina Huffman (Smallville), Osric Chau (Superhost) and Ken Kirby (Good Trouble) star and Josh Farnworth, Van Kleek, and Vandelac served as producers. The film just premiered at Austin Film Festival.
Gravitas Ventures plans a March 2024 release.
Mark Padilla, Jackrabbit Media's president of worldwide sales and acquisitions said: "We are thrilled to have Gravitas Ventures on board as the North American distributor for Jonah. Their dedication to independent cinema and their innovative approach to film distribution make them the perfect partner for this exceptional film."
Kleek added, "Creating Jonah has been a labour of love and I'm elated that the film has found a home with Gravitas Ventures. I believe their commitment to diverse and compelling storytelling will bring Jonah to the audiences it deserves."
Gravitas Ventures' Danielle Gasher said, "So thrilled to be bringing this title to North American audiences next March – it's always a pleasure to partner with Jackrabbit."