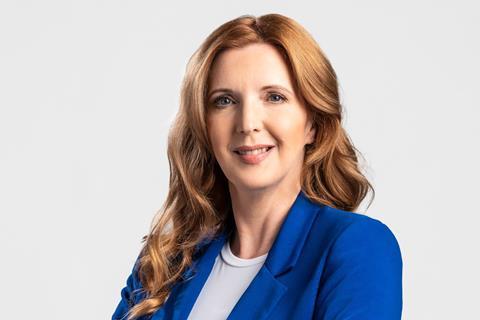 The Association of Film Commissioners International (AFCI) has announced Jaclyn Philpott will lead the organisation in the newly created role of executive director.
Philpott's appointment is effective January 3, 2023 and concludes a worldwide search that began in July and considered more than 120 candidates.
The executive will focus on growing the membership roster and help film commissions work with government policymakers. Her other immediate goals include expanding education and diversity awareness to empower AFCI members to create effective programmes in their regions.
Philpott will relocate to Los Angeles from Auckland, New Zealand. She most recently worked with New Zealand's largest economic and cultural development agency – Tātaki Auckland Unlimited – to co-create and produce the Auckland's Future, Now economic development conference focused on the impact of Covid-19 and expanding collaboration between private and public sectors.
She also developed business programmes for the Tripartite Economic Alliance linking Auckland, Los Angeles and Guangzhou, China, the 36th Americas Cup, and the World Masters Games.
"We have selected an accomplished professional with the skills and global experience needed to lead AFCI to success," said Bas van der Ree, AFCI board chair and Netherlands Film Commissioner. "Jaclyn will collaborate with our global members, production industry leaders and government policymakers to make AFCI an even more valued resource."
Michael Walbrecht, AFCI advisory board member and Warner Bros. Discovery VP of public affairs, added, "After a successful search that included candidates from around the globe, I look forward to Jaclyn bringing a new strategic direction that will serve AFCI well over the next decade. Productions rely on well-trained film commissions, and AFCI is at the forefront of ensuring commissions are prepared to handle projects – both large and small – in their jurisdictions."
The AFCI selection committee included board chair van der Ree and board members Donne Dawson (1st vice chair and Hawaii State Film Commissioner), Sorrel Geddes (secretary of the board and SVP of US production & events for the British Film Commission), and Erin Stam (board member and EVP of international production for AusFilm).
After the committee met with the top three candidates in early November, the candidates underwent a series of interviews with AFCI advisory board members.
"I am honored to be selected as AFCI's new executive director and excited for the opportunity to work closely with our members across the world to build on the accomplishments of those who came before me," Philpott said. "The screen sector is at a turning point in history, and I see significant opportunities for growth and collaboration."
Philpott led the electric vehicle programme launch for Meridian Energy, New Zealand's largest electricity generator. Earlier in her career, she worked with Estee Lauder in London and Irish publishing house and events producer Ashville Media Group.