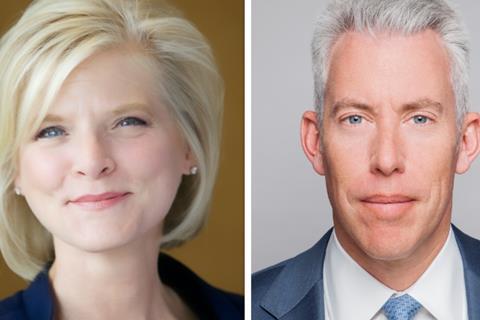 CAA said on Thursday (January 7) that CFO James Burtson has been promoted to president while former COO of PwC Carol Sawdye is joining as CFO.
Richard Lovett, Kevin Huvane and Bryan Lourd will continue in their roles as CAA co-chairmen. The agency recently hired Sharoni Little as head of global inclusion strategy and brought on Tyrone Bland to lead US government affairs.
In addition to overseeing Sawdye, Burtson will lead strategy for the growth and evolution of CAA's representation business and continued diversification of the company.
Burtson joined CAA as CFO in 2015 from Time Warner, where he started his career as a financial analyst, before leaving to work elsewhere and rejoining in 2002.
He worked at Clear Channel Communications as senior vice-president of strategic development, and as an investment banker at J.P. Morgan & Co.
Prior to her PwC COO role, Sawdye was executive vice-president and CFO at the National Basketball Association, among other posts. She started out at PwC focused on the media and entertainment industry.