Former Focus Features CEO James Schamus's production outfit Symbolic Exchange is teaming with UK company Parkville Pictures to develop The Warning, a wartime drama from rising directing talent Leanne Welham (Pili).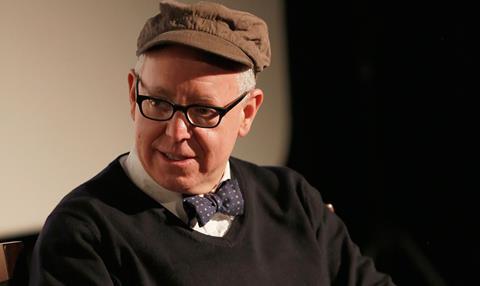 The development of the project will be financed through Symbolic's first-look deal with Chinese outfit Meridian Entertainment.
Based on Welham's original idea, The Warning is set in October 1940, at the height of the Blitz, when Britain suffered relentless bombing from the German Luftwaffe. The team are currently meeting writers for the project.
After a young woman loses her niece during a blackout and with an air raid fast approaching, she must find her before the bombs start falling. Alone on the pitch-black city streets, she stumbles upon a criminal underworld operating in the shadows.
Brokeback Mountain producer Schamus and Joe Pirro (A Prayer Before Dawn) are producers on the project for Symbolic Exchange along with Olivier Kaempfer (Appropriate Behaviour) and Cecilia Frugiuele (Appropriate Behaviour) for Parkville Pictures.
Welham said: "I've been fascinated with the Blitz ever since I was a child. It's a period of modern history that has seldom been explored in cinema, and is often seen through a rose-tinted sanitised lens. I hope to do justice to the terrifying reality of the Blitz and those that lived through it."
Olivier Kaempfer and Cecilia Frugiuele from Parkville Pictures commented: "With The Warning, we are excited to explore a darker side of Britain at war, seen through a strong female perspective with both our lead character and the bold new voice of Leanne Welham at its helm. We're thrilled to be working with Symbolic Exchange, who with their taste and experience are the ideal partners to help this film achieve its ambitions."
Joe Pirro, head of production at Symbolic Exchange, added: "At Symbolic Exchange, we've made it our mission to help support exciting, emerging filmmakers with distinct voices. To be able to join forces with Leanne, Olivier, and Cecilia is a true privilege."
Welham is represented by Roxana Adle at Independent Talent in the UK and Cullen Conly at ICM in the US.
Symbolic Exchange's credits to date include Indignation, A Prayer Before Dawn and Casting JonBenet.