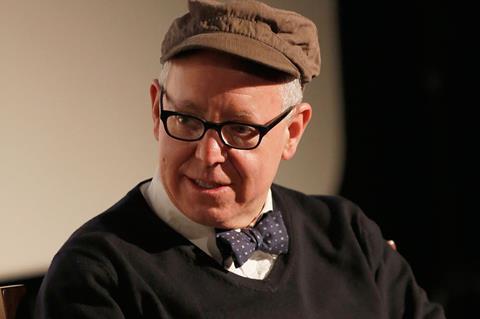 US producer, writer and director James Schamus will deliver a keynote speech at the Fleadh Forum at the Galway Film Fleadh (July 9-14).
Schamus is the latest high-profile guest to be announced as an attendee at this year's Fleadh, a key festival in the Irish film industry calendar and the country's largest film market.
The award-winning screenwriter (The Ice Storm), producer (Brokeback Mountain) and director (Indignation) is the former CEO of Focus Features and now runs his own New York-based outfit Symbolic Exchange. His latest production, Rhys Ernst's coming-of-age comedy Adam, will also screen.
"We are delighted to announce that James Schamus will be attending this year's Film Fleadh," said industry manager Gar O'Brien. "While there he will present the keynote address as part of the Fleadh Forum industry event at the Galway Film Fair on Thursday 11 July, we are also thrilled to be presenting him with the Galway Hooker, the festival's highest honour, as part of our award ceremony on Sunday 14July."
Galway has also announced some additions to its final programme, including the world premiere of Irish documentary Jihad Jane and the European premiere of Gurinder Chadha's Sundance hit comedy Blinded By The Light.
Ciaran Cassidy's Jihad Jane tells the story of a blonde-haired, blue-eyed American woman (Colleen LaRose) who called herself Jihad Jane and who made world headlines when she was arrested on terrorism-related charges.
She had travelled to Ireland to plot a failed terrorist attack on a Swedish artist who had depicted the head of the Muslim Prophet Muhammad on a dog. Ireland's Fastnet Films produces the feature documentary, which was backed by Screen Ireland.
Blinded By The Light is about a teenage boy in 1980s Luton who becomes obsessed with the music of Bruce Springsteen.
Titles previously unveiled to screen at this year's Fleadh include Never Grow Old, a western shot in the nearby west-of-Ireland region of Connemara, starring John Cusack and Emile Hirsch.
A double bill starring Tyne Daly, A Bread Factory, Part One and A Bread Factory, Part Two will also screen at the Fleadh, along Mike Ahern and Enda Loughman's Irish comedy Extra Ordinary. The full programme has yet to be announced.