Benny & Jolene director completes Modern Romance Trilogy with Downton Abbey's Tom Cullen, Alice Lowe and Dolly Wells.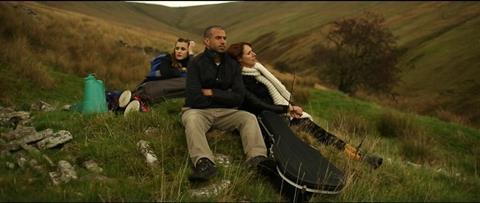 British director Jamie Adams is preparing to release the final part of his trilogy of improvised films later this year.
Black Mountain Poets stars Tom Cullen (Downton Abbey), Alice Lowe (Sightseers) and comedy actress Dolly Wells.
The relationship comedy was shot in five days last October in the Black Mountains of Wales and was entirely improvised.
It will mark Adams' third feature in two years when it is released theatrically and on demand this autumn, self-distributed by Jolene Films.
Cardiff-based Jolene Films released Adams' first feature Benny & Jolene, starring Craig Roberts (Submarine) and Charlotte Ritchie (Fresh Meat), via Verve Pictures in June 2014.
Adams second film, A Wonderful Christmas Time, was the first UK movie to be released exclusively on demand for a month before emerging theatrically in mid-December. It starred Laura Haddock, Oliver Maltman, Sara Pascoe and Dylan Edwards.
Adams is also credited as first assistant editor on features including The Machine and God Help The Girl.