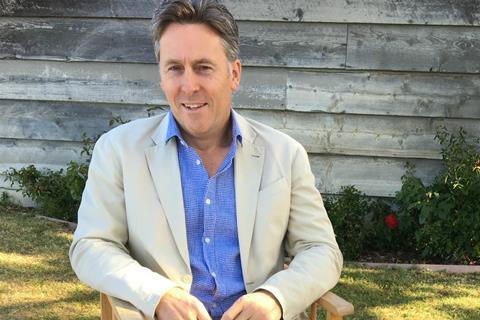 LA-based international sales veteran Jamie Carmichael is stepping down from his role as president of film at Kew Media Group.
The long-time Content Film head is understood to be lining up another venture in the film and TV sector but details have yet to be confirmed.
Kew told Screen in a statement:
"Kew is further combining its film and television units. This allows for more cohesion and synergies across our sales and marketing teams and better positions the company for its growth and expansion. The new joint division will be led by Greg Phillips, President, Distribution. Jamie Carmichael, President of Film, has decided to leave the company to pursue new opportunities."
Recent titles on the Kew slate include Zach Fox and Omri Dorani's teen comedy How To Get Girls, Bees Make Honey starring Alice Eve, comedy An Actor Prepares with Jeremy Irons and Jack Huston and sci-fi Higher Power.
Over a 16-year tenure at London and LA-based Content and then at Kew, British sales veteran Carmichael, who lives in Pacific Palisades, sold well-received films including Gibney's Scientology movie Going Clear and Catholic Church exposé Mea Maxima Culpa: Silence in the House of God as well as titles such as Oscar-nominated The Cooler, Felicity Huffman hit Transamerica, Paul Verhoeven's Black Book and Andrea Arnold's Bafta winner Fish Tank.
His numerous executive producer credits include Verhoeven's Black Book, medieval action film Ironclad and its sequel and Cannes 2015 documentary Steve McQueen: The Man and Le Mans.
Content's former head of sales Harry White joined Goldcrest in autumn last year.
Toronto-based investment company Kew has been acquiring and building out during a period of M&A. The group bought Content Media, which now carries the Kew name, in March last year.
The deal saw Kew Media take 100% ownership of Content Media as well as Toronto-based producers Architect Films, Bristow Global Media, Media Headquarters Film & Television, Our Media House and Frantic Films. Content had a 50 percent stake in Alex Gibney's production company Jigsaw Productions, which also became part of the Kew Group.
Steven Silver, co-founder of the Blue Ice Group, serves as Kew CEO alongside executive chairman Peter Sussman, co-founder of Aver Media Finance and former co-controlling shareholder of Alliance Atlantis Communications and CEO of its entertainment group.