Film to be given quasi-simultaneous multi-platform release in Spain.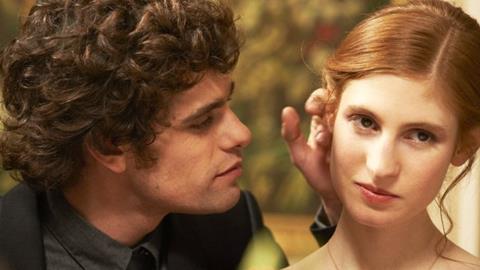 French filmmaker Agnès Jaoui's ensemble romantic comedy Under the Rainbow will kick off a second wave of European Commission-backed digital distribution experiments this week.
The film will premiere in Spain on Thursday (June 19) ahead of its theatrical release there on ten screens on June 20. This will be followed by a VOD release, by Spanish platform Filmin, on July 4 and DVD release on July 9 by Cameo.
Streams Day & Date, which is coordinating the release, is one of three groups participating in a second round of digital release strategy experiments backed by the EC as part of its study on film distribution in the digital age.
The group is coordinated by EuroVoD, a network of VOD platforms belonging to 200 European independent rights holders whose objectives are to foster exchanges and foster common projects on a transnational level.
It involves a number of distributors and exhibitors as well as sales agents Doc & Film International, The Match Factory and Memento Films International (MFI).
"This is Streams Day and Date's first operation… the aim is to collect as much data as possible," said Paris-based coordinator Christophe Deverdun.
The group also plans to experiment with Mariana Otero's documentary Like An Open Sky and Jacques Doillon's drama Love Battles, both of which were sold by Doc & Sales.
Under the Rainbow was sold my MFI. It will also get a quasi-simultaneous release in Bulgaria at the beginning of September as part of the Streams Day & Date trial.
"We're still talking to The Match Factory on which of their titles we're going to work with," commented Deverdun.
Other groups taking part in the experiments include the International Film Festival Rotterdam and Spider, which combines the Wild Bunch coordinated initiative Speed Bunch and TIDE, which both took part in the first wave of experiments in 2013.
The first round comprised 39 day-and-date or quasi-simultaneous releases across 15 territories.
The results of the first round were released during Cannes this year to a mixed response. Exhibitors complained that they had not been consulted enough during the study and while the numbers achieved were not big enough to draw strong conclusions.