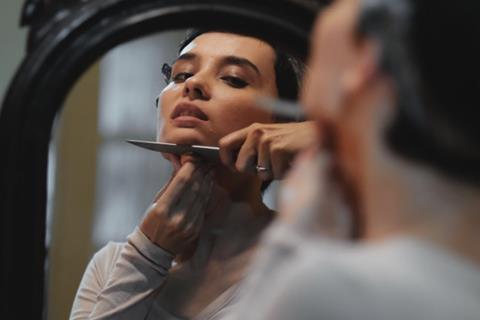 Japan's Nikkatsu has picked up international rights to the latest film from Kimo Stamboel, The Queen Of Black Magic, scripted by fellow Indonesian genre maestro Joko Anwar.
Produced by Indonesia's PT Rapi Films, the film is a reboot of the horror classic of the same name, directed by Lilik Sudjio, about a man who takes his family to the orphanage where he grew up, but soon encounters terrifying supernatural forces.
Starring Ario Bayu, Hannah Al Rashid and Adhisty Zara, the reboot racked up 915,000 admissions when it was released in Indonesia last November.
Nikkatsu also handled Stamboel's previous films Dreadout (2019) and Headshot (2016), the latter of which he co-directed with his partner in the Mo Brothers filmmaking duo, Timo Tjahjanto. Anwar has written and directed films such as Satan's Slaves (2019) and Gundala (2019).
Heading into the EFM, Nikkatsu has also added two additional Japanese titles to its slate – Kohei Yoshino's high-concept drama Gone Wednesday and romantic drama One Summer Story, directed by Shuichi Okita (The Woodsman And The Rain).
Starring Tomoya Nakamura, Gone Wednesday revolves around seven personalities sharing the same body, with each living on a different day of the week, an arrangement that appears to be working until 'Tuesday' wakes up on a Wednesday. Japanese release is scheduled for May.
Scheduled for Japanese release in June, One Summer Story is an adaptation of popular manga Child Does Not Understand (Kodomo wa Wakatte Agenai) and stars Moka Kamishiraishi and Kanata Hosoda.
Nikkatsu is also handling sales on Kiyoshi Kurosawa's previously announced war epic, Wife Of A Spy, co-scripted with Ryusuke Hamaguchi and starring Yu Aoi.