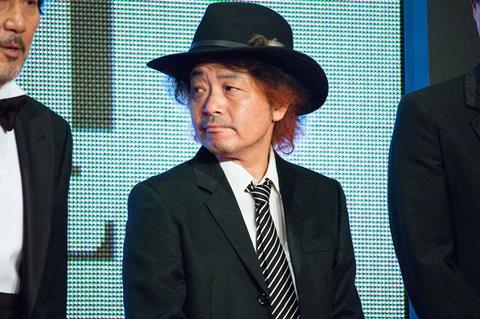 A new comedy-drama from Japanese filmmaker Sion Sono is being introduced to buyers at the EFM, centred on a genius director.
The Red Post On Escher Street is being sold here by AMG Entertainment and follows a director named Tadashi Kobayashi, who holds auditions for his next project. Several performers fail to win roles but manage to participate as extras and end up going "out of control".
Sono, who picked up prizes at the Berlinale for Love Exposure in 2009 and Strange Circus in 2006, also wrote the script and edits the film, which is in post-production.
The cast includes Sen Fujimaru, Riku Kurokouchi and Mala Morgan, and is produced by Hikoki Films International. Producers are Masaya Takahashi and Hiroyuki Ogasawara.
Sono shot the film before Prisoners Of The Ghostland, a horror-thriller starring Nicolas Cage and Sofia Boutella, which marks the director's first foray into English-language film and is being sold here by XYZ Films.
It is understood that a future festival slot is now being sought for the film.
Other titles AMG is selling at EFM include Nobuhiko Obayashi's Labyrinth of Cinema and Mrs. Noisy, which premiered at Tokyo.