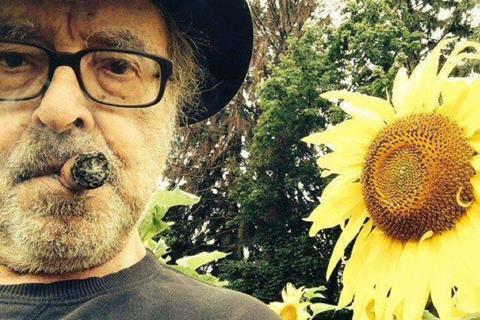 Streaming service MUBI has secured a significant Cannes acquisition in the form of Jean-Luc Godard's Competition title The Image Book (Le Livre D'Image).
The film, which premiered at the festival last week to strong reviews and also scored an impressive 3.0 rating on Screen's Cannes jury grid, has had both its theatrical and streaming rights for the UK taken by MUBI.
The Image Book is an essay film examining the role of cinema in world history. The release will mark the Breathless director's first UK theatrical roll-out in seven years, when Film Socialisme was released by New Wave Films.
His latest was produced by Fabrice Aragno from Casa Azul Films and Mitra Farahani from Ecran Noir Productions. Wild Bunch handles sales and struck the deal with MUBI.
Bobby Allen, SVP content at MUBI, commented: "Godard is a true visionary who continues to change the face of cinema and we are extremely proud to be able to present this new chapter of his work to UK audiences."
MUBI was out in force at Cannes this year, taking a compliment of 17 staff to the festival as it aims to ramp up its acquisitions push.
The platform curates a selection of 30 movies per month, adding and removing one each day. It also handles theatrical releases in both the UK and US and has to date put films including The Happiest Day In The Life Of Olli Maki and On Body And Soul into cinemas.