Both titles won seven prizes at the 60th David Di Donatellos, while Paolo Sorrentino's Youth took home two from fourteen nominations.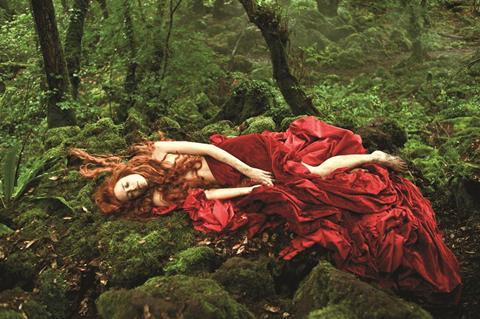 In a surprise result at Italy's major national film prizes, the David di Donatellos, debut film They Call Him Jeeg Robot won seven major awards.
Matteo Garrone's Tale Of Tales also gathered seven statuettes, six of which were in technical categories, as well as Best Director for Matteo Garrone.
Box office sensation Perfect Strangers won Best Film and Best Screenplay while only two awards (Best Musical Score and Best Song) went to Paolo Sorrentino's Oscar-nominated Youth.
They Call Him Jeeg Robot, Gabriele Mainetti's first feature film, is a superhero story co-produced by RaiCinema about a Roman thief who gains superhuman strength after a near-mortal accident.
Starring Claudio Santamaria (Diaz - Don't Clean Up This Blood) as the titular hero and Luca Marinelli (Don't Be Evil) as the villain, the movie is the first succesful foray for italian cinema into the superhero genre, grossing $3.6m (€3.2m) at the local box office.
The film's seven David di Donatellos included Best Leading Actor, Best Leading Actress, Best Supporting Actor, Best Supporting Actress, Best Producer and Best First Time Director.
In a ceremony broadcast for the first time by satellite operator Sky, instead of public service television RAI, Matteo Garrone's Tale of Tales was widely awarded for its craft.
The fantasy title, which played in Cannes last year, and stars Salma Hayek and Vincent Cassel, was recognized for Best Make Up, Best Hair Dressing, Best Cinematography (Peter Suschitzky), Best Costumes, Best Production Design and Best Visual Effects.
Box office hit Perfect Strangers is a dramedy about a group of friends who decide to share their mobile phones during a dinner, only to find their darkest secrets unveiled. International sales are handled by True Colors and the film is among Italy's hot sales titles heading to the Cannes market.
In the Best Film category Paolo Genovese's movie was competing against Tale Of Tales, Youth, Don't Be Evil and Berlin-winner Fire At Sea.
Claudio Caligari's Don't Be Evil, Italy's entry for last year's Best Foreign Film category at the Oscars, scooped the Best Sound award, while smash hit Quo Vado (Italy's all-time top-grossing movie), and Berlin-winning documentary Fire At Sea both left the ceremony empty handed.
This year's Best European Film was Oscar winner Son Of Saul and the Best Foreign Film statuette was awarded to Steven Spielberg's Bridge Of Spies.