Partners bring more than 65 years of industry experience.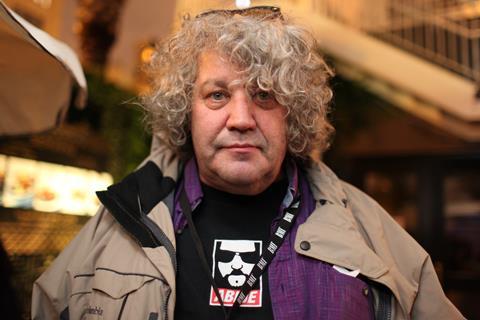 Jeff Dowd and Alex Nohe have launched a full-service distribution and creative consultancy.
Blood Sweat Honey will specialise in providing strategic counsel to independent filmmakers, offering producer representation, festival strategy, script and post-production creative consulting, and hybrid distribution and marketing strategy.
Dowd (main picture), the inspiration for the character of 'The Dude' in the Coen brothers' The Big Lebowski, has worked in the independent sector for more than four decades as a producer, distributor, exhibitor, festival director and producer's rep.
He has consulted on such films as Blood Simple, Chariots Of Fire, Ghandi, War Games, Hoosiers, Desperately Seeking Susan, Kissing Jessica Stein, and The Blair Witch Project.
He and several partners are preparing to release the transmedia series Our Classic Tales That Fuel Our Future this autumn.
Nohe is a film distributor, filmmaker and entrepreneur with more than 20 years of executive and management experience in the film business, with expertise and in talent agencies, managers, PR firms, festival programming, event producing, and marketing and theatrical distribution.
Most recently, he was a partner in Circus Road Films where he helped more than 100 films find distribution. Prior to that, he ran the distributor Walking Shadows.
For further details click here.