The highly regarded young executive has been promoted to president of international sales and distribution at Avi Lerner's Los Angeles-based company.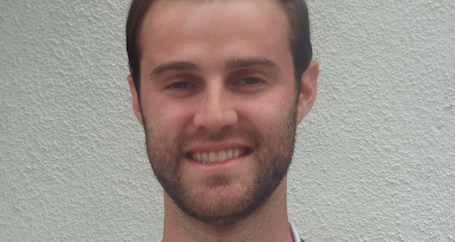 Greenstein, a former Screen International Future Leader, moves up following the departure of John Fremes to Voltage Pictures and heads to Cannes with Criminal, London Has Fallen and Mechanic: Resurrection.
He will oversee international sales and distribution on all Nu Image third party titles and Millennium Films productions and reports to chairman Avi Lerner.
Greenstein has worked on more than 30 films since joining the company in 2010, including The Expendables franchise, Olympus Has Fallen, Homefront and Before I Go To Sleep.
"Jeffrey is one of the hardest working, most positive people I've ever met," said Lerner. "He is creative, ambitious, and has a 'won't take no for an answer' mindset.

"This has allowed him to learn the international markets and their needs, forming very strong relationships with our buyers. The speed at which he was able to accomplish this deserves recognition."
"Jeffrey is an extraordinary talent – extremely hard working, personable, inventive, intuitive and best of all, a closer," said Millennium Films president Mark Gill. "I'm looking forward to working with him for many years to come."
"I am incredibly grateful for the opportunity to continue to learn from the best in the business and to call Avi Lerner and Mark Gill mentors," said Greenstein.
Greenstein is a graduate of University of Central Florida – College Of Business Administration, where he majored in marketing with a concentration in sales.
Prior to entering the film business, Greenstein was an assistant trainer for the Anthony Robbins Foundation, owned and published a magazine for young professionals and owned and operated a commercial carpet cleaning company that he started at the age of 19.