The director's feature debut plays in competition at this year's Jerusalem Film Festival.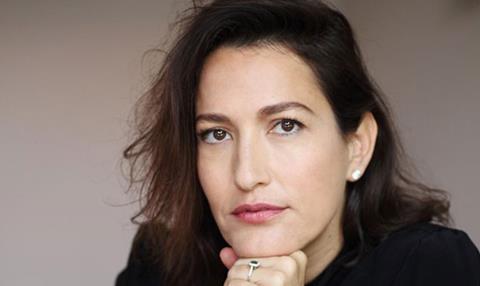 Here in Jerusalem with her feature directorial debut Moon In The 12th House, Dorit Hakim has had a whirlwind three years since returning to Israel from the US. "I barely saw my kids for almost a year while making this movie," she recalls.
The film, which screens at Jerusalem Film Festival (July 7-17) on July 13 and 14, depicts a pair of estranged Israeli sisters who are reunited, forcing them to come to terms with the circumstances that tore them apart. It was nominated for six Ophir awards last year, and had its international premiere at Seattle International Film Festival in May. Producers Movie Plus are acting as sales agent, and United King will distribute in Israel.
Hakim found raising money for her debut feature a challenge and was unable to secure any production support from the country's film funds. "[The funds] see movies as a battlefield in a war, they think you need to be a general in order to make it happen. It's hard for them to believe a female can do it," she claims.
She believes that a lack of fresh voices on the film fund selection committees affects the projects that they choose to support. "[The funds] are having the same people run them for so many years, this is a problem in Israel across cultural offices. We don't have enough people who can be the selectors," Hakim notes.
For Moon In The 12th House, she had to rely on private investors and support from Israeli broadcaster Keshet, the company behind Hatufim, on which US TV series Homeland is based.
Hakim notes that she was delighted to have producer David Mandil, a regular collaborator with film-maker Joseph Cedar, on board. "He's brilliant on the creative side," says Hakim. "He's a good mentor, he doesn't take over, he helps you to find what you need."
Hakim is currently writing her next feature, which will be set in the US's Silicon Valley and will follow a disillusioned technology entrepreneur who forms a relationship with an Israeli writer.