JFF to pay tribute to Israeli actress and film-maker who died in April.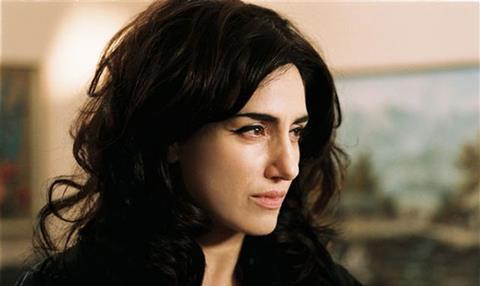 Jerusalem Film Festival (JFF, July 7-17) is to host a tribute to Israeli actress and film-maker Ronit Elkabetz.
Elkabetz was nominated seven times at Israel's Oscars (Ophir Awards) for both acting and directing. She died in April this year following a battle with cancer.
The festival will screen her 2004 film To Take A Wife, in which she also starred. The film marked the first instalment in a trilogy written and directed by Elkabetz with her brother Shlomi Elkabetz. The final entry, 2014's Gett: The Trial Of Viviane Amsalem, was nominated for a Golden Globe.
Opening film
Pedro Almodovar's Cannes Competition title Julieta will open this year's festival, with an open air screening at the outdoor Sultan's Pool venue.
The film, which stars Emma Suarez and Adriana Ugarte as older and younger versions of the titular protagonist, has been selected to pay tribute to inspirational women of Israeli cinema, including Elkabetz as well as the festival's founder Lia van Leer, who died last year.
Noa Regev, director of the Jerusalem Cinematheque and executive director of JFF said: "We are happy to open this year's festival with a film by one of the world's most beloved and acclaimed filmmakers in recent decades, Pedro Almodóvar.
"Like most of Almodóvar's works, it is focused on female protagonist and deals with women's power.
"We will open the Jerusalem Film Festival with Julieta in commemoration of two inspirational female figures of Israeli Cinema who are no longer with us – Lia van Leer, founder of the festival, and filmmaker Ronit Elkabetz."
International competition
As previously reported, there will also be an international competition for the first time, with a $20,000 prize available for the best film.
The first two announced titles are Tobias Lindholm's Oscar-nominated drama A War and Rúnar Rúnarsson's Sparrows.
Elsewhere, the festival will open a summer festival complex in the city's Wilf Park venue, featuring a state-of-the-art open air theatre and a children's interactive cinema complex.
Further events to be announced include the remainder of the competition line-up, workshops, masterclasses and industry meetings.