Wise Hassan, Asia take top prizes.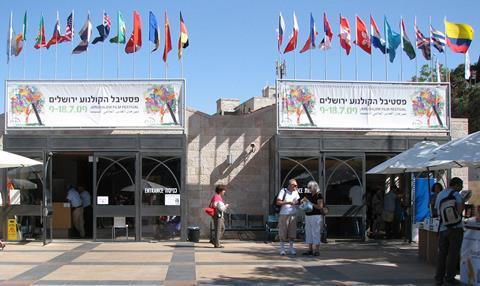 The winners from the 12th edition of Jerusalem Pitch Point have been unveiled at the Jerusalem Film Festival.
The initiative's top prize, dubbed the Van Leer Award and worth $5,500 (20,000 NIS), went to Palestinian filmmaker Tawfik Abu Wael's Wise Hassan.
A Tel Aviv-set thriller, the film marks the director's third feature after Thirst (Atash), which premiered in Cannes Critics' Week in 2004, and Last Days In Jerusalem.
It is being produced by Baher Agbariya at Haifa-based Majdal Films, who presented the project alongside Abu Wael at the Jerusalem Pitch Point event on Sunday (July 16).
The DB & Opus Award, which comes with post-production services in the value of $15,000 (55,000 NIS), was presented to Ruthy Pribar's Asia.
The project was presented by Yoav Roeh and Aurit Zamir of Tel-Aviv based Gum Films. It is currently completing financing ahead of production. The story will follow a 35-year-old mother who must face the death of her terminally ill 17-year-old daughter.
The Cinelab Award, which comes with $17,000 (€15,000) was given to Amikam Kovner and Assaf Snir's Echoes, which follows a woman who records his wife's telephone conversations as he suspects her of having an affair. Following her sudden death, he searches for her true identity by listening back to the phone conversations.
Producers on the project are Yonathan Paran and Keren Michael of Doria Media Paran. (Read more: Israel's Dori Media Paran builds edgy arthouse slate)
Alamork Davidian's Fig Tree, which previously scooped the top prize at the 2014 edition of the Sam Spiegel school's Jerusalem International Film Lab (also held at the Jerusalem Film Festival) was given the The Wouter Barendrecht Lia Van Leer Award, which is worth $4,500 (€4,000).
The film, which is in the editing stage, is produced by Saar Yogev and Naomi Levari of Tel Aviv-based Black Sheep Film Productions. It shot in Ehtiopia in summer 2016.
The story is based on the director's own experiences growing up in war-torn Addis Ababa and being airlifted to Israel in 1991 as part of the country's Operation Solomon to protect 14,325 Jewish Ethiopians.
The night's final award, the YAMPIMLAB Award worth $5,700 (€5,000), was presented to Yona Rozenkier's Decompression. Currently raising financing, the film is produced by Kobi Mizrahi of Tel Aviv-based KM Productions. It follows a father and son who embark on a road trip across rural Israel on a tractor.
This year's Pitch Point jury consisted of Mike Goodridge, CEO of UK sales agent Protagonist Pictures, Matthijs Wouter Knol, head of the European Film Market, Maria Kopf, MD of the Filmforderung Hamburg Schleswig-Holstein, Dylan Leiner, executive VP of Sony Pictures Classics, Tanja Meissner, head of sales at Memento Films International, Michal Steinberg, executive VP of business affairs for Entertainment One's film group, and Meinolf Zurhorst, head of fiction at ARTE.
The 2017 Jerusalem Film Festival closes on Sunday, July 23.