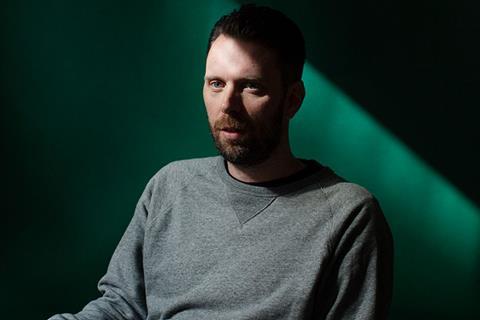 Jesper Ganslandt is gearing up to start shooting 438 Days for Miso Film Sweden this summer.
438 Days will be based on the true story of Swedish journalist Martin Schibbye and photographer Johan Persson, who were on assignment in Ethiopia when they were captured, accused of terrorism and sentenced to 11 years in prison. They were pardoned and released from jail after 438 days; they wrote an award-winning book about their experiences in 2013.
Gustaf Skarsgård (Westworld) and Matias Varela (Easy Money) will star in the film, which is written by Peter Birro.
SF Studios will distribute the film in the Nordics and handle international sales. The film will shoot in South Africa and west Sweden starting in May and will be delivered for an autumn 2019 release.
Producers are Sandra Harms and Karl-Fredrik Ulfung for Miso. Co-producers are SVT and Film i Väst in cooperation with DO Productions and supported by the Swedish Film Institute.
Ganslandt said: "When Johan and Martin were imprisoned I followed it carefully through the reporting in all media. What really happened to them is an extremely fascinating story with many layers based on courage, friendship, love and politics."
"We wanted to investigate how the ruthless pursuit of oil affected the population in the closed and conflicted Ogaden region. We wanted to go beyond the refugee reports and the alarm reports, and with our own eyes find out the truth," Martin Schibbye and Johan Persson said after they were released from prison.
Today Schibbye added: "I am very happy with this project. The film will put a spotlight on the Kality prison and the situation in the Ogaden region and I am sure this will bring delight to many captivated colleagues."
Ganslandt's credits include Falkenberg Farewell, The Ape, Blondie, and Jimmie, which opened this year's Rotterdam Film Festival. Later this year he will release his first English-languages film, Beast Of Burden, starring Daniel Radcliffe.