Jonathan Jakubowicz to write and direct.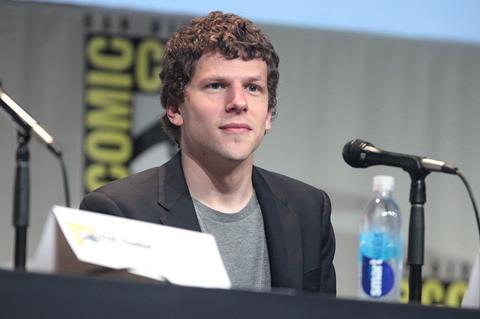 Jesse Eisenberg will play the legendary mime Marcel Marceau in Resistance, a feature that will focus on his involvement in the French resistance during the Second World War.
The film will be in the vein of Life Is Beautiful, in which comedy was used as a device to help children survive the Holocaust.

Jonathan Jakubowicz, whose last film Hands Of Stone starring Edgar Ramirez and Robert De Niro premiered in Cannes last year, will direct from his screenplay.
Production is earmarked for early 2018 and the project is being set up as a European coproduction due to Jakubowicz's EU citizenship.
Marcel Marceau learned to mime to survive and to save the lives of Jewish orphans whose parents had been killed by the Nazis.
He was born Marcel Mangel and grew up speaking Yiddish as the son of a kosher butcher from Strasbourg. His father was eventually killed in Auschwitz.
Marceau was most famous for his stage persona as Bip the Clown. He referred to mime as "the art of silence" and performed professionally for more than 60 years, giving his first major performance to the American troops of General Patton's army after the liberation of Paris in August 1944.
Marceau subsequently received the Legion Of Honour and the National Order of Merit in France.
As an artist he won an Emmy and was friends with Michael Jackson for nearly 20 years. Jackson credited him as the original creator of his signature Moonwalk.
Claudine Jakubowicz and Carlos Garcia de Paredes will produce Resistance. The pair produced and arranged financing on Hands Of Stone.
Baptiste Marceau, the mime's oldest son, has been closely involved in the research of the film and will serve as executive producer.
CAA is packaging and represents the film.