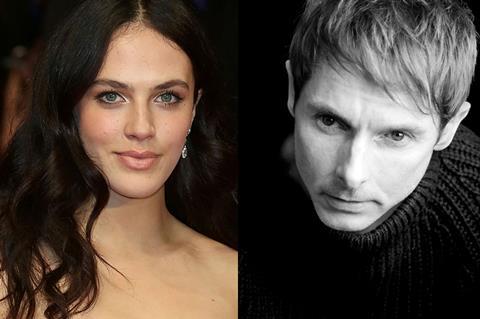 Jessica Brown Findlay (Downton Abbey) and Sean Harris (Mission: Impossible – Fallout) will lead the cast of director Christopher Smith's horror The Banishing.
WestEnd Films is producing the project and handling sales at AFM. Principal photography will begin on November 5 in the UK.
Set in the 1930s, The Banishing tells the story of a young reverend and his wife (Jessica Brown Findlay) and daughter who move into a manor with a horrifying secret. When a vengeful spirit haunts the little girl and threatens to tear the family apart, the reverend is forced to confront his beliefs. He must turn to black magic by seeking the help of a famous occultist (Sean Harris) or risk losing his daughter.
Producers are Jason Newmark and Laurie Cook alongside Maya Amsellem and Sharon Harel-Cohen from WestEnd Films. The Jokers is co-producing and will also release in France.
Director Smith is an experienced genre filmmaker whose previous credits include Severance, Creep and Triangle.
"Set against a backdrop of escalating tensions in Europe and the rise of fascism, The Banishing offers the perfect set up for a rich ghost story and ultimately a tale of possession," he commented.
WestEnd's AFM slate also features Agnieszka Holland's Gareth Jones, Carmel Winters' Float Like A Butterfly, Marc Forster's The Cow, Jeremy Sims' Rams and Ross Whitaker's boxing doc Katie.