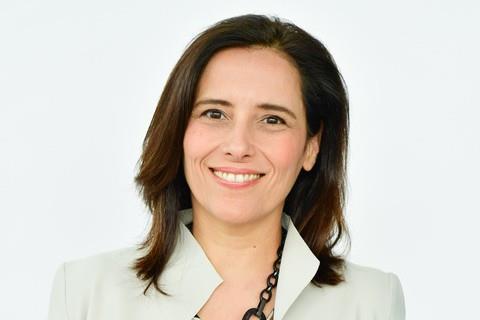 In a big shake-up in the North American festival landscape Joana Vicente is stepping down as Toronto International Film Festival (TIFF) executive director and co-head and is returning to the United States and the independent film world to serve as Sundance Institute CEO.
Vicente will commence her new role at the start of November working between the Institute's Park City, Los Angeles, and New York City offices. She will work with a core staff of 200 and oversee Sundance Film Festival, the Institute's year-round labs and programmes, Sundance Collab, public and field-building programmes, advocacy work and strategic planning.
As a producer she had 13 features and six shorts debut at the festival and said, "Sundance has been an essential part of my career — I feel that I grew up as a producer with the support of the festival and the Sundance labs," said Vicente. "It is such an extraordinary opportunity to lead an organisation that has defined independent storytelling for 40 years. This opportunity combines all of my passions: film, working with storytellers throughout the world, and leading mission-driven organisations. I have always felt that Sundance was a home for me, and this opportunity makes me feel as if I am going back home."
Vicente spent three years in her role at TIFF and recently steered a second consecutive hybrid festival through the pandemic alongside artistic director and co-head Cameron Bailey. Her last day at TIFF is October 31 and Bailey and the TIFF board will review the organisation's structure to assess next steps and leadership needs.
Wednesday's (September 29) announcement will be a blow to TIFF. During her three-year tenure Vicente led digital strategy and innovation, expanded industry partnerships with a focus on partners led by or serving historically excluded communities, and created the TIFF Tribute Awards, now a broadcast TV show, recognising top festival talent.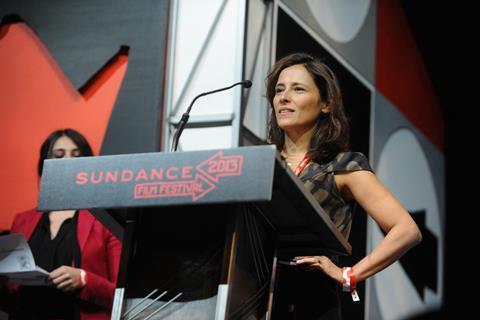 She has produced and served as executive producer on more than 40 films including Alex Gibney's Enron: The Smartest Guys In The Room, Nadine Labaki's Capernaüm, and Jim Jarmusch's Coffee And Cigarettes. She co-founded and served as co-president of HDNetFilms and HDNet International, founded Blow Up Pictures and served as president of Open City Films where she produced four Sundance-supported lab projects, and had 13 features and six shorts debut at the festival including Three Seasons and Welcome To The Dollhouse.
Prior to TIFF Vicente served for nearly a decade as executive director at the not-for-profit Independent Filmmaker Project, now Gotham Film & Media Institute, where she was the driving force behind Made in NY Media Center by IFP.
"This was a very comprehensive search to find the right person who would continue to move us forward with a vision that aligns with the founding values of the Institute's founder, Robert Redford," said board of trustees chair Pat Mitchell and chair-elect Ebs Burnough, who led the search committee after Keri Putman announced she was departing earlier this year. "The world's storytellers are more connected than ever, and Joana's international background is vital as we look to integrate ourselves with independent artists on an even greater scale globally. She comes to Sundance as a true champion of preserving, discovering, incubating, and encouraging independent artistry in all forms"
TIFF chair of the board of directors Jennifer Tory said, "While we know Joana loved being part of TIFF, we understand the desire to return to her career in independent film and reunite with family in the US after the pandemic has separated families across borders for so long." Tory added: "We are incredibly confident in the team and excited about the future of TIFF."
Bailey added, "Working so closely with Joana has been a pleasure. Her global perspective and strategic approach have been invaluable to our work on festival and our year-round activities. As what we do and the way we do it continues to evolve amid an ever-changing global landscape, one thing remains unchanged: TIFF is an internationally respected, locally-connected organisation committed to transforming the way people see the world through film. I look forward to working alongside the TIFF board of directors as we continue to shape our future."
Sundance and TIFF are working together on the transition.