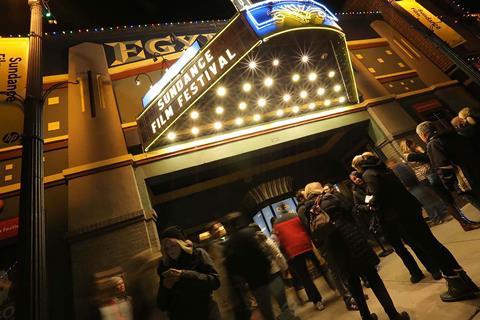 Sundance leadership has announced further details of how the hybrid 2022 edition will work and outlined Covid protocols and listed the satellite screening partners.
"Our programming team, led by the fearless Kim Yutani, is deep into screening the mountain of submissions we have already received this year," said festival director Tabitha Jackson, "As our press and industry offices open in preparation for the next edition of our festival we are excited to share what details we can today, anticipate sharing more as we know more, and can't wait to meet audiences wherever they are, including in Utah, in January."
The festival platform is now live and will serve as the hub where audiences can buy tickets, explore the programme and watch films and other content online, and engage with the community. Press accreditation is open and details of public ticket pricing can be found on the site.
All participants attending in person must be fully vaccinated with a vaccine approved by the World Health Organisation and inoculations must be completed at least two weeks prior to travelling to the festival of festival-sanctioned events.
Masks are mandatory at all times indoors and queuing lines (including outdoor areas such as tents, restrooms, and temporary structures). Mask-wearing outdoors at all other times is recommended. Further health advice will be announced in the coming months.
Seven independent arthouse cinemas across the US have been selected to showcase a curated selection of festival films under the Satellite Screen programme over the last weekend of the festival from January 28-30.
The venues are: Amherst Cinema in Amherst, Massachusetts; a/perture cinema in Winston-Salem, North Carolina; Indie Mephis in Memphis, Tennessee; mama.film in Lawrence, Kansas; Media Arts Center of San Diego / Digital Gym in San Diego, California; Northwest Film Forum in Seattle, Washington; and SNF Parkway Theater, home of the Maryland Film festival, in Baltimore, Maryland.
Sundance 2022 runs from January 20-30.