Artificial Eye has set the UK release date for David Gordon Green's Joe, starring Nicolas Cage.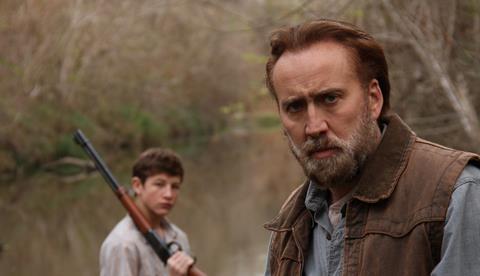 UK distributor Artificial Eye has set July 25 as the release date for Joe, starring Oscar-winner Nicolas Cage as the hot-tempered title character.
The film is directed by David Gordon Green (Pineapple Express, Prince Avalanche), and is an adaptation of Larry Brown's eponymous novel.
Signalling a return to Cage's indie roots, the film follows hard-living ex-con Joe as he grapples with his instinct for trouble. An encounter with a local kid, played by Tye Sheridan (Mud), leads him to reassess his approach to life.
The film was nominated for the Golden Lion at Venice, where it won the Marcello Mastroianni Award for Sheridan's performance and the Christopher D. Smithers Foundation Special Award.
Following its debut at Venice in August, Joe has gone on to play at festivals including Toronto, Rio, Zurich, Vilnius, Dubai and SXSW among others.