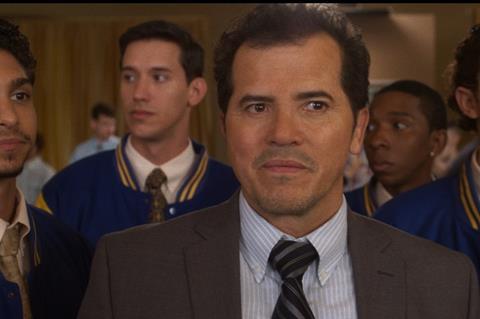 Cinema Management Group has reported a string of sales heading into the MIA market in Rome on John Leguizamo's high school chess team drama Critical Thinking.
Rights have gone in France (Ace Distribution), the UK (Sky TV), Spain (Telefonica), Russia and CIS (Kinologistika), Poland (Mayfly), Portugal (Nos Lusomundo), Middle East (Front Row), Israel (YesTV), India (LAVIO) Indonesia (Falcon), pan-Asian PTV (Fox), and South Africa (Forefront Media Group).
Horizon Distribution acquired international airlines rights and as previously reported, Vertical Entertainment released in the US.
Critical Thinking chronicles the true story of passionate teacher and chess coach Mr. "T" Mario Martinez, played by Leguizamo, who led his Miami students against the odds to the U.S. National Chess Championship.
Rachel Bay Jones, Michael Kenneth Williams, Corwin Tuggles, Jorge Lendeborg Jr., Angel Curiel, Jeffry Batista, and Will Hochman round out the cast.
Critical Thinking was a SXSW 2020 official selection that Cinema Management Group president Edward Noeltner took to the virtual Cannes market, before its first physical screening and European premiere at Taormina Film Festival and the French Ppemiere at the Deauville.
The film will screen twice during MIA next week via the online screening platform.
Scott Rosenfelt (Home Alone, Smoke Signals, Mystic Pizza) produced with Jason Mandl. Executive producers are Carla Berkowitz and Harvey Chaplin.
"It's gratifying that John's film has received such unanimous critical acclaim and is being acquired for theatrical release as well as broadcast around the world," said Noeltner.
"This multi-ethnic true story of struggle and ultimately success, is the perfect antidote to all the negativity in the world these days. I wish we had an uplifting, passionate film like Critical Thinking every market."