Miramax hires Oscar-winning writer of 12 Years A Slave.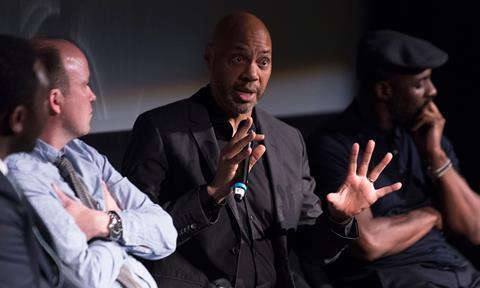 John Ridley has signed on to write and direct Needle In A Haystack for Miramax as his next feature.
The project is based on a short story by Robert Silverberg about a devoted husband who will stop at nothing to save his marriage when it is destroyed by a time-travelling rival.
Vince Gerardis and Matt Kennedy will serve as executive producers. Zanne Devine, head of film and TV, and David Thwaites, senior vice-president of film, will oversee the project for Miramax.
Ridley engaged in a heated exchange last week with audience members at the London premiere of Guerrilla over a perceived lack of black women in his new show about London activists in the 1970s.
Besides Guerrilla, Ridley's current projects include the LA Riots documentary Let It Fall for ABC News, and Season 3 of ABC's American Crime.
Miramax's upcoming projects include I, Tonya, the Johnny Depp crime film Labyrinth which Miramax is co-financing with Open Road Films, and Whitney, the documentary by Kevin Macdonald about pop icon Whitney Houston.