Composer behind Star Wars, Jaws and E.T. to receive the award next June.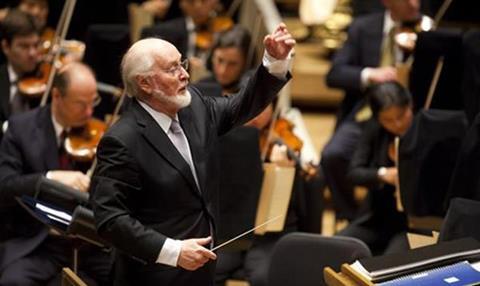 The American Film Institute (AFI) is to honour composer John Williams with its 44th AFI Life Achievement Award.
Williams, the first composer to get the award, will be honoured at a gala tribute on June 9, 2016 in Los Angeles.
Among Williams' 150 credits over seven decades are Star Wars, Raiders of the Lost Ark and Harry Potter. He is particularly known for his collaborations with Steven Spielberg, which include the scores for Jaws, E.T. the Extra-Terrestrial, Close Encounters of the Third Kind and Schindler's List.
With five Academy Award wins and 49 nominations, Williams holds the record for the most Oscar nominations of any living person.
"John Williams has written the soundtrack to our lives," said Sir Howard Stringer, chair of the AFI Board of Trustees.
"Note by note, through chord and chorus, his genius for marrying music with movies has elevated the art form to symphonic levels and inspired generations of audiences to be enriched by the magic of the movies. AFI is proud to present him with its 44th Life Achievement Award."
Previous winners of the AFI Life Achievement Award include Jane Fonda, Sean Connery, Meryl Streep, Martin Scorsese, Steven Spielberg, David Lean, Billy Wilder, Bette Davis, Orson Welles and John Ford.