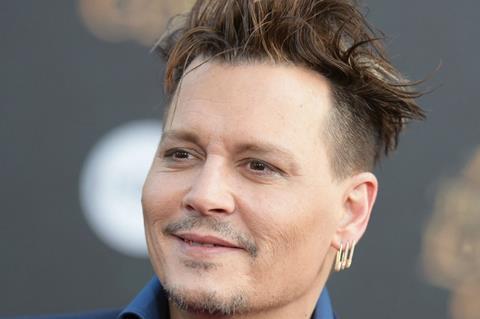 The international release of Johnny Depp crime drama City Of Lies remained unclear on Monday (August 6) night after Global Road pulled the crime drama featuring its troubled star from the September 7 US release slot.
It remained unclear at time of writing when the feature would open, but for now it remains undated. A spokesperson for Global Road confirmed the move on Monday but declined to elaborate.
Producers had not responded to clarify the situation regarding international distribution at time of writing. In late September 2016 Open Road picked up North American rights and key international territories through its output deals.
Miramax co-financed the feature with Open Road, which Tang Media Partners brought into its stable alongside IM Global a year ago before rebranding Tang Media Partners Entertainment as Global Road Entertainment. Good Universe handled a handful of territories outside the Open Road/Miramax international footprint.
In July Depp settled a financial case with his former managers, the same month in which he was sued for allegedly attacking a City Of Lies crewmember on set in April 2017.
Depp has also been embroiled in an ill-tempered divorce from Amber Heard this year.
Screen broke the story of Depp's casting in City Of Lies prior to Toronto two years ago. The project from Good Films was called LAbyrinth at the time, and is directed by Brad Furman from Christian Contreras' screenplay based on Randall Sullivan's true-crime book.
Deep stars as the late LA detective Russell Poole, who investigated the unsolved assassinations of hip-hop icons Tupac Shakur and Biggie Smalls in the late 1990s.