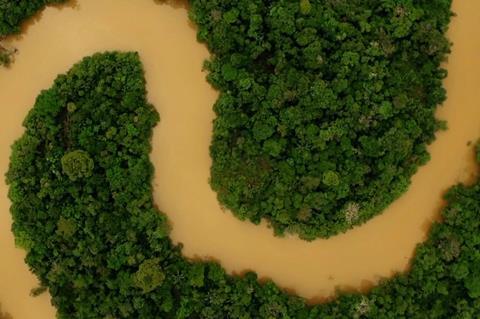 London-based Journeyman Pictures has acquired all international rights excluding South America to Mark Grieco's documentary A River Below.
Journeyman will license all theatrical, broadcast, digital and educational rights to the film about two conservationists in the Amazon.
A River Below follows the pair as they work to bring about change by using national media, only to discover the consequences of their actions come at a high price.
The film premiered in Tribeca and went on a theatrical release in the US on November 3 via Grasshopper. It won the Environmental Award at Sheffield Doc/Fest as well as the audience award at the Zurich Film Festival.
"A River Below is not only a gripping watch but an important exploration of some of the defining issues of our age," Emma Simpson of Journeyman Pictures said. "We couldn't be more proud to be representing such a timely and surprising documentary."
Torus Tammer produced the Sandarba Films production and Mike Erwin, Jeff Hewitt and Jerre Hewitt served as executive producers.