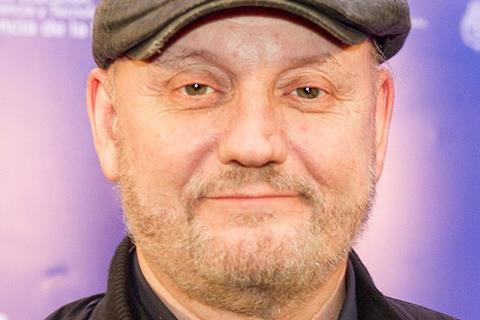 Paramount+ executives showcased talent including Argentinian director Juan Jose Campanella from several of their upcoming Latin American shows and features at a presentation in Mexico City this week.
Campanella, who won what was known as the best foreign language film Oscar in 2010 for The Secret In Their Eyes, directed thriller series Los Enviados which launches on the platform on December 12.
Miguel Ángel Silvestre, Luis Gerardo Méndez, and Irene Azuelta star in the story of two Vatican priests who travel to Mexico to verify the alleged miraculous healings of another priest.
When the priest mysteriously disappears the visiting officiants find their faith tested when they discover a psychiatric community on the outskirts of town whose residents seem to know about the disappeared priest.
The Foro Paramount+ event also teased upcoming Cecilia, an eight-episode dramedy starring Mariana Trevino (Club de Cuervos, Narcos: México) as a woman who turns her parents' bakery into a thriving business only to suffer a stroke. When the family must learn to exist without her leadership it unites everybody.
The series roster includes rom-com feature At Midnight starring Diego Boneta and Monica Barbaro that Jonah Feingold is set to direct soon, and animated series No Te Claves from the Backdoor Mexican comedy collective about the life of Jesus before he became Christ.
Following its launch this year in 25 countries including the US, Canada, Latin America, Nordics and Australia, Paramount+ is expected to debut in a further 45 by the end of 2022.