Working Title Films to make Victoria and Abdul; Focus Features, Universal to distribute.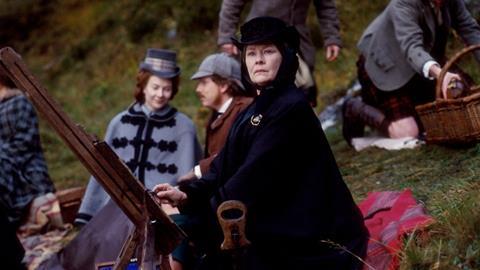 Nearly 20 years after her Oscar-nominated and BAFTA-winning performance as Queen Victoria in Mrs Brown, Dame Judi Dench is to return to the role for a film directed by Stephen Frears.
Victoria and Abdul will tell the true story of an unexpected friendship in the later years of Queen Victoria's reign.
Working Title Films will make the film, set to go into production this year for a 2017 release, to which Focus Features will hold worldwide rights.
Focus will release the movie domestically and Universal Pictures International will distribute the film around the world. Victoria and Abdul is being co-financed by Focus in association with BBC Films.
The screenplay is by Lee Hall, an Academy Award nominee and Tony Award winner for Billy Elliot; and is based on Shrabani Basu's book Victoria & Abdul: The True Story of the Queen's Closest Confidant.
The feature was developed by Beeban Kidron and Lee Hall at Cross Street Films with BBC Films, and is being produced by Kidron, Tracey Seaward (The Queen), and Working Title co-chairs Tim Bevan and Eric Fellner.
Bevan and Fellner have produced several Working Title movies for Focus release, including Atonement and The Theory of Everything.
According the official synopsis, the story follows Abdul Karim, a young clerk who travels from India to participate in the Queen Victoria's Golden Jubilee in 1887 and is surprised to find favor with the Queen herself.
As the Queen questions the constrictions of her long-held position, the two forge an unlikely and devoted alliance with a loyalty to one another that her household and inner circle all attempt to destroy. As the friendship deepens, the Queen begins to see a changing world through new eyes and joyfully reclaims her humanity.
Dench last played Queen Victoria in John Madden's Mrs Brown (1997), which centred on the monarch's friendship with her servant (played by Billy Connolly) following the death of her husband.
Dench secured an Academy Award nomination for the performance and went on to win the Oscar the following year for her supporting role as Queen Elizabeth I in Shakespeare in Love.
Five further nominations have followed, including for her leading role in Philomena, directed by Frears.
Frears has previously made five features with Working Title, including The Program (2015), High Fidelity (2000), Hi Lo Country (1998), Sammy And Rosie Get Laid (1987) and My Beautiful Laundrette (1985).