Pedro Almodovar's latest has scored the best result for a non-Bollywood foreign language film since French comedy Untouchable.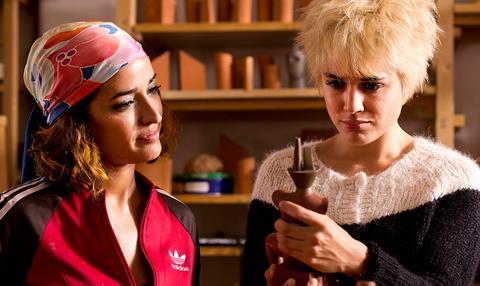 Pedro Almodovar's Julieta has become the highest-grossing non-Bollywood foreign language film at the UK box office since 2012 comedy Untouchable.
Posting returns of £1,123,268 ($1.49m) as of Friday (Sept 16), the film has now surpassed 2013 drama The Great Beauty, which grossed £1,000,996 ($1.32m)and The Raid 2, which made £1,082,556 ($1.42m) in 2014.
The Spanish-language film, released on August 26 with a widest point of release of 110 screens, is now the best-performing foreign feature since Olivier Nakache and Eric Toledano's Untouchable (Intouchables), which grossed £2.04m ($2.7m) in 2012.
The film, which stars Emma Suarez and Adriana Ugarte as the same woman at different stages of her life, debuted in competition at Cannes this year.
Screen's review called it "a luxurious slide into female neurosis".
It was recently selected to be Spain's contender in this year's foreign-language Oscar race. Writer-director Almodovar previously won an Oscar for his 2002 drama Talk To Her.
The struggles of foreign language cinema at the UK box office has been well documented. Last year, no non-Bollywood foreign film passed the £1m mark.