Dinosaur sequel tramples over the competition.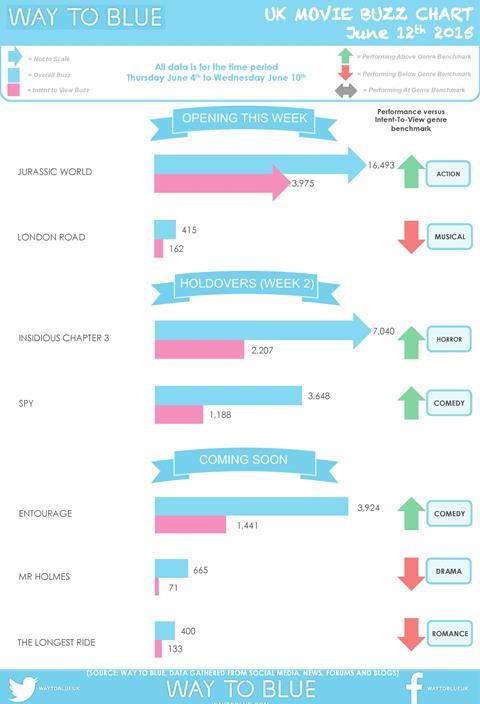 Jurassic World has topped the social media buzz chart ahead of its stampede into UK cinemas this weekend, according to analysis firm Way To Blue.
The dinosaur action movie, starring Chris Pratt, generated nearly 16,500 comments across social media, news, forums and blogs from June 4-10, with 24% of those expressing "intent to view" – meaning they would look to see the film in the theatre.
It generated more than twice the comments of horror sequel Insidious Chapter 3, which managed to top 7,000 (31% ItV) on its first week of release.
Ranked third was the big screen adaptation of Entourage, which is set to open in the UK on June 19 and recorded more than 3,900 comments (37% ItV).
In fourth place was Melissa McCarthy action comedy Spy, which came close to 3,650 comments (33% ItV) after a week on release.