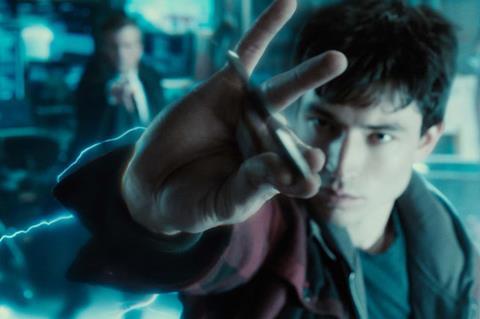 Warner Bros and DC Entertainment's Justice League crosses $300m, while Disney / Pixar's Coco grosses $30.7m internationally from first week of release, $18.9m in China.
WARNER BROS PICTURES INTERNATIONAL
UPDATED: Justice League generated $71.5m from 66 terrritories over the weekend, lifting the international total to $311m. Zack Snyder's tentpole has reached $482.9m worldwide, with $171.9m coming from North America.
DC's tentpole held the top spot in all regions. The film opened on a non-traditional Thursday in Japan, grossing $3.9m on 645 screens to rank a solid number one. The results came in 14% ahead of Wonder Woman, 7% ahead of Thor: Ragnarok, and on par with Batman Vs Superman. China generated $16.2m (RmB 107.4) for $85m, coming in at second place behind Coco.
Brazil generated $5.4m for $24.8m, ranking number one. Mexico brought in $3.8m on 2,336 screens for a running total of $18.1m, holding the number one position in the market. Elsewhere, the UK added another $4m for $16.7m, while France generated $3m for $10m.
Justice League generated $2.5m in Australia, for $10.2m after 11 days. South Korea produced $2.2m for $12m, the Philippines $1.9m for $8.3m, and Russia $1.8m for $9.5m, ranking number two behind Coco. Italy came in at $1.8m for $6.2m, which has surpassesd the total market gross for Wonder Woman.
WALT DISNEY STUDIOS MOTION PICTURES INTERNATIONAL
UPDATED: Pixar's Coco grossed $30.8m from 22 markets, which represents 34% of its international footprint. The animation currently stands at $82.3m internationally and $155.2m worldwide. Disney and Pixar's latest debuted in China and Russia along with 19 other territories over the weekend.
China generated a three-day total of $17.8m, making it number one in the market and making it the second-highest opening ever for a Disney or Pixar animated release behind Zootopia. Coco also opened at number one in Russia where it posted $3.1m after four days, 9% ahead of Wreck-It-Ralph and just above the opening weekend of Big Hero 6.
In Mexico, Coco, which is the highest-grossing film of all time in local currency, continued its record-breaking run and stands at $53.5m. The animation added another $2.3m over the weekend. Across Europe, Coco opened in a number of smaller markets, just 7% of the region, and delivered strong openings in both Poland and Ukraine, opening ahead of the comparable starts of Moana, Finding Dory and Inside Out.
Mexico remains the top grossing market followed by China on $17.8m, Russia $3.1m, Poland $900,000, Philippines $700,000, and Colombia $700,000. This week the film opens in France, Germany and Spain along with Belgium, Netherlands, Switzerland, Austria, Israel, Thailand, Panama and Peru.
Thor: Ragnarok grossed $11.7m from 56 territories and currently stands at $513.9m internationally. The film displayed good holds in several markets after five sessions. The Netherlands dropped just 27% from last weekend, while box office dipped 41% in France, 43% in Australia and Mexico, respectively, and 44% in South Korea. China is the top market on $110.9m, followed by the UK on $38.6m, South Korea $34.4m, and Brazil $29.1m.
As a region, box office across Europe now totals more than $152m, already surpassing the lifetime totals of Doctor Strange, Captain America: Winter Solider, Spider-Man Homecoming and Thor: The Dark World. Across Central and Eastern Europe, Thor: Ragnarok is now the highest grossing superhero movie of all time in that region. Its international total of $513.9m places it as the number six release of all time internationally for the Marvel Cinematic Universe, as well as the seventh-biggest international release of 2017 to date.
FOX INTERNATIONAL
UPDATED: Murder On The Orient Express grossed $17.5m from 66 markets, driving the international total to $122.9m. Orient Express debuted in Spain on $2.6m, which was enough for first place in the market and 70% bigger than Gone Girl. Germany produced $1.8m for $7.9m, down only 18% from last weekend, while the UK produced $1.8m for $26.6m, outpacing Gone Girl by 18%. Russia generated $1.4m for $14.1m, 138% higher than Gone Girl. This week the film opens in nine markets including Brazil, Italy, and South Korea.
The Mountain Between Us earned a further $1m from 18 markets. The film now stands at $25.8m internationally. France generated $319,000, which is down only 29% from last weekend. Elsewhere, Italy produced $283,000. The survival drama opens in 10 markets this week, including Portugal and the UAE.
PARAMOUNT PICTURES INTERNATIONAL
Daddy's Home 2 grossed $13.8m over the weekend from 24 markets, including 21 new openings. Sean Anders' comedy starring Will Ferrell, Mark Wahlberg and Mel Gibson has reached $15m internationally. The comedy debuted in the UK at number one on $6.3m including previews from 505 cinemas and is tracking 84% above Daddy's Home. Australia generated $3.3m for second place, while Russia generated $1.4m. The film grossed $313,000 in Ukraine, and $256,000 in New Zealand and opens in Mexico and Spain this week.
SONY PICTURE RELEASING INTERNATIONAL
UPDATED: Flatliners grossed $3.7m from 18 markets for an international total of $21.1m. Russia generated $1.9m from 800 screens in week one, which is bigger than the opening of Unfriended. France generated $949,000 in its first weekend from 230 screens, beating the opening of Unfriended by 46%. The film starring Ellen Page, Diego Luna, and Nina Dobrev debuts in Germany this week.
UNIVERSAL PICTURES INTERNATIONAL
UPDATED: Universal and Blumhouse's Happy Death Day added $4.6m from 48 territories for $49.8m. Combined with the North American total of $55.6m, the worldwide total is $105.4m. Hong Kong generated $234,000 for second place in the market. Colombia produced $167,000 for number four, while Thailand generated $100,000, and South Korea $1.3m for $9.5m. Germany held at number seven in week two on $801,000 for $2.4m. The horror debuts in Argentina and Ukraine this weekend.
Universal and Working Title's The Snowman grossed $2m from 33 territories for a running international total of $32.9m, and $39.5m worldwide. Russia produced $1.6m during its first session. Brazil generated $143,000 from a limited release of 35 dates. Michael Fassbender's crime thriller debuts in France and Central America this weekend. Victoria And Abdul grossed a further $609,000 from 33 territories for an international total of $40.9m.
Marrowbone, the thriller from Spain being released by Universal, is holding strong in its fifth week of release. The film finished the weekend on $458,000 for a total of $7.3m. Winston Churchill drama Darkest Hour debuted in four locations in Los Angeles and New York on Wednesday, generating $248,000 for a per screen average of $62,000. Universal will kick off the film's International run this week starting in China.
STXinternational
UPDATED: A Bad Moms Christmas grossed another $4m for $33m after debuting in nine international territories this weekend. The Middle East generated $322,000 in week one, while the UK added a further $510,000 for $8.9m, which is on par with Bad Moms, and 56% ahead of Horrible Bosses 2. The female-driven comedy debuts in France this week.
LIONSGATE INTERNATIONAL
Jigsaw added another $2.5m from 72 markets for a $56.9m running total. The latest instalment of the Saw franchise debuted in Spain on $756,000 on 251 screens, ranking number three overall. Brazil, the film's final major market, will release the film this week. The UK is the top market on $6.6m, followed by Venezuela on $5.5m, Russia on $5.1m, Germany on $5m, and France on $3.9m.
IMAX
DC/Warner Bros.' Justice League earned another $4.9m internationally from IMAX screens. Christopher Nolan's Dunkirk returns to the IMAX network on select screens this weekend, starting December 1. Star Wars: The Last Jedi will debut on IMAX screens in a little more than two weeks.