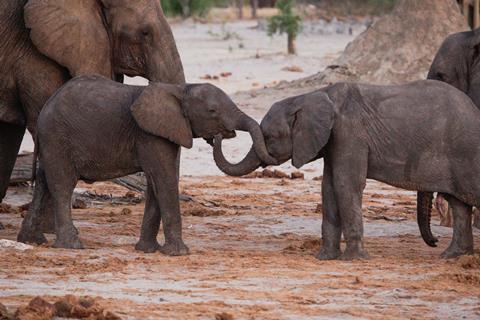 London-based sales outfit Kaleidoscope Film Distribution has added four titles to its slate ahead of next week's Cannes market.
They include family feature Sooty And The Trifle Of Doom, based on the children's TV show characters Sooty, Sweep and Soo, which is in pre-production. This is the first feature film based on the property, it is directed by John Stephenson (Interlude In Prague, Five Children And It) produced by long-standing Sooty Show host Richard Cadell with Simon Wright.
Kaleidoscope has also picked up feature documentary Elephant Refugees, which follows two people who for many years have fought against the odds to provide water to as many as 500 refugee elephants on a daily basis in Botswana. The film is directed by Louise Hogarth, produced by Lynn Webb, and is due for delivery in the summer.
The company has also picked up two foodie documentaries: Franck Ribiere's Look Back In Angus, about how a small black Scottish cow came to dominate the world of beef, and Wagyu Confidential, about how Japan, a country that previously banned eating meat from animals with four legs, has become a mecca for meat-lovers, from the same director. Verane Frediani produced both titles.
Kaleidoscope's slate also features MMA film Cagefighter, now in pre-production, and animations Spycies and StarDog And TurboCat.