Deal includes sci-fi thrillers The Rift and Lost Solace, and supernatural thriller Through The Shadow.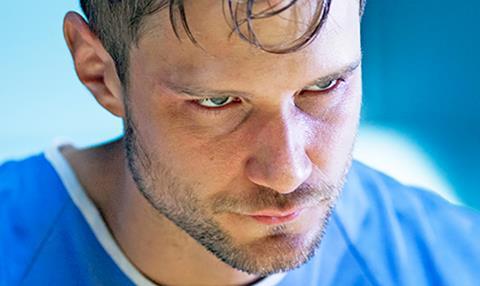 Genre sales specialist Jinga has sold sci-fi thriller The Rift to Kaleidoscope Home Entertainment for the UK and Ireland as part of a three picture deal with the company.
The thriller stars Ken Foree (Dawn Of The Dead), Monte Markham (The Six Million Dollar Man) and Katerina Kas (The Wolf Of Wall Street) as CIA agents sent to investigate the wreckage of a US spacecraft which has crashed in Serbia, whose only surviving astronaut has been infected with a virus that threatens the existence of mankind.
The distributor has also acquired UK rights for Canadian sci-fi thriller Lost Solace and Brasilian supernatural thriller Through The Shadow as part of the deal.
In sci-fi feature Lost Solace [pictured], Andrew Jenkins plays a psychopath who experiences empathy for the first time after experimenting with a new drug.
Supernatural feature Through The Shadow stars Victoria Cavendish as a nanny employed to look after two children in a haunted coffee plantation.
Jinga and Kaleidoscope have previously teamed on several titles including Jamaican boxing drama Ghett'a Life and Irish supernatural thriller The Canal.
"We are like-minded companies and have built up a strong relationship over the years," said Jinga's Rosana Coutinho.
Jinga has also sold Lost Solace to Cinema Republic for Korea and VCinema for China. Additionally, Through The Shadow has sold to Catchplay for Taiwan and VCinema for China.