Director also talks about an extended cut of award-winning Senna.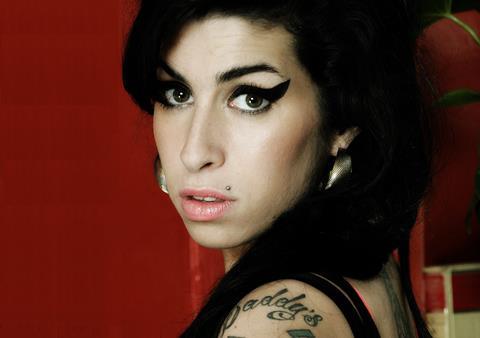 Asif Kapadia has responded to accusations that his documentary about Amy Winehouse is misleading in its representation of the late singer's relationship with her father, Mitch Winehouse.
Prior to the world premiere of Amy at the Cannes Film Festival last month, Mitch Winehouse told The Guardian, "they (the filmmakers) are trying to portray me in the worst possible light".
Defending his film, Kapadia told ScreenDaily: "Nobody would be in the film unless they gave me permission to have them and their voice in the film.
"I made the film as honestly as I could considering the research and the footage I've seen. It is an honest representation of what was going on. I interviewed over 100 people.
"I don't know who else has come out and said the film isn't honest."
The director was speaking at the Edinburgh International Film Festival (EIFF), where Amy received its UK premiere last night (June 18).
"There are a lot of people who made a lot of decisions that maybe weren't best for her (Amy), including herself, and the film is trying as best as it can to be an honest representation of all of it.
"So many things were going on, one after another after another - and that is just what we could fit into the film. There were another 500 reasons why everything happened the way it did."
Key contributors
Kapadia said that all of the key contributors were shown the film.
"All of the people who contributed were given the opportunity to see the film privately because of how sensitive it was - they could then say what they thought privately," Kapadia explained.
"It may not seem to certain people but we were respectful to people's opinions. We tried to be. But then, there's a point where you say, look, this has to be in because it is important to the story.
"We have also to be true to her, Amy, about what was really going on, and also to people around her who haven't spoken up before and haven't had a voice; who haven't written a book or been on a TV show or sold a story to a newspaper.
"They were the people I felt I needed to answer to."
Extended cut
The director revealed that Amy was originally far longer. "There were other characters, more people, more voices," added Kapadia.
"You have to strip it down. We've lost songs I like, funny scenes I like, so many sub-plots have gone. People I interviewed and were really key in her life don't make the cut."
Rights complications will make it difficult for Kapadia to make an extended version of Amy.
"That is the difference with archive," he explained. "Someone else shot that footage, someone else owns that footage, so you have to go back again and clear up the rights.
"I am hoping that some of the good stuff and performances might be on a DVD somewhere down the line but that is all still being worked out."
Senna extended
However, the director is still hoping eventually to release an extended cut of his 2010 BAFTA winning documentary Senna, about Brazilian motor racing champ Ayton Senna.
"I'd love to," Kapadia commented of the prospects of revisiting Senna. "It is there. It is great. It is so much more complicated, it's amazing - the sub-plots you would not believe.
"But the thing that is hard to explain is that it is not finished. It is not graded. It is not mixed."
Kapadia's first version of Senna was five hours long. There are various other cuts of the film including a two-hour version - 20 minutes longer than the theatrical release.
For a new version of Senna to be seen, Kapadia will need the approval of Formula One, Working Title, Bernie Ecclestone and various rights holders. "It may happen," the director said.
"One of the biggest differences with Senna and Amy was that there was a lot of love and happiness with making Senna. It was a tough film but he was just universally loved," Kapadia said.
"People would contact me (on Senna) and say 'How can I help?'…Amy was totally the opposite. A lot of people said what are you going to do for me.
"It was all often about people fighting with one another and she was caught in the middle of it. When you make a film about her, you end up caught in the middle of everybody's disagreements."
Next project
Kapadia is currently on post-production on Ali & Nino, which he shot back-to-back with Amy and which is likely to be released next year.
Ali & Nino, sold internationally by IM Global, was largely filmed in Azerbaijan. Based on Kurban Said's classic novel, it marks Kapadia's return to fiction after his docs, Senna and Amy.
"I don't know how it happened," he added. "Somehow, I ended up making these two crazy films at the same time.
"There was a four-hour time difference. I was shooting one film (Ali & Nino) and then coming back to my room and doing post on Amy, having three or four hours sleep, and then shooting again.
"It was nuts. I would not recommend it."