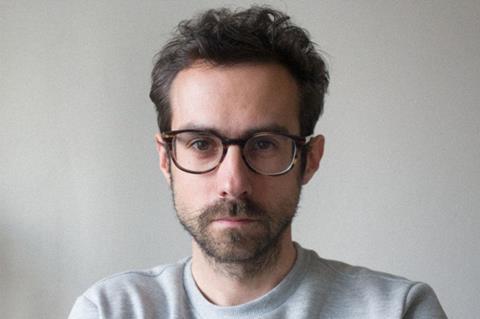 The Karlovy Vary International Film Festival has selected 11 projects for the inaugural edition of its KVIFF Talents scheme, aimed at promoting emerging filmmakers from the Czech Republic and Slovakia.
KVIFF Talents is split into two sections: Feature Pool, which this year showcases three feature film projects with budgets of under CZK 5m (€202,103); and Creative Pool, for audiovisual works of any format, including films, web series, video games and podcasts.
Scroll down for the full list of projects
The Feature Pool selection includes Skinny Bitch, a contemporary drama to be directed by Michal Hogenauer, whose debut A Certain Kind Of Silence premiered at KVIFF 2019. The film centres on a young girl who plans to tour Czech music festivals with a couple running a food truck. It is produced by Marek Novak's Prague-based XOVA Film.
Also selected is Eliska Kovarikova, Katerina Kovarikova and Adam Struhala's Luigi, about a young man in Sardinia with no plans who finds a way to make quick money as a tour guide.
The third feature is Terezia Halamova's The Hour Between Dog And Wolf, following a group of five male strippers on an annual tour through the Czech Republic, Poland and Slovakia.
The teams in both pools will receive financial support for development – 120,000 CZK (€4,850) for the Feature Pool projects and 50,000 CZK (€2,021) for the Creative Pool selection.
The eleven teams will pitch their projects to potential partners throughout the festival; then to the public during a showcase on Monday, July 4 in the new KVIFF.TV Park venue outside the Hotel Thermal in Karlovy Vary.
KVIFF Talents received over 230 submissions, with Hugo Rosak, head of the Film Industry Office, saying they "ended up selecting more projects than originally planned."
"We've always considered the festival as a certain bridge between the creative potential of Central and Eastern European filmmakers and the international stage where they can shine," said Krystok Mucha, executive director of the festival. "The KVIFF Talents programme represents a new, bolder and more progressive step in that direction, as it broadens its spotlight to include audiovisual works of formats and genres beyond feature or documentary films.
"It offers an alternative way to secure financing and, thanks to theKVIFF Talent label, better market visibility to a wider pool of talented creators."
KVIFF Talents 2022
Feature Pool
Skinny Bitch, dir. Michal Hogenauer
Luigi, dirs. Eliska Kovarikova, Katerina Kovarikova, Adam Struhala
The Hour Between Dog And Wolf, dir. Terezia Halamova
Creative Pool
Don't Light My Fire (short film) dirs. David Payne, Tomas Navratil
Give It Take It (animated web series) dirs. Michael Pribil, Matous Valchar, Karel Vetrovsky
Sunny Boys (feature film) dirs. Jan Kubicek, Alice Krajcirova
K-point (music video, short and feature film) dir. Simon Safranek
I Will Drive You Yesterday (VR narrative game) dir. Katerina Hanackova
Orla (short film) dir. Marie Lukacova
You Can Tell Us (feature film) dir. David Semler
Pig Slaughter (feature film) dirs. Adam Martinec, Matej Paclik