SCREEN FILM SUMMIT: UK producers and financiers talk finance.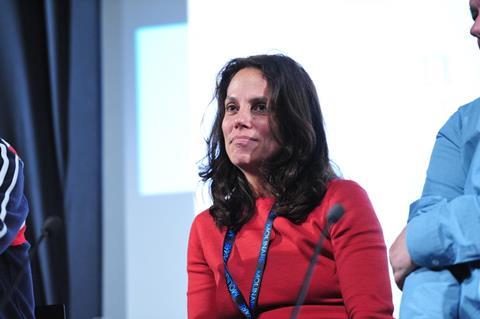 Producer Elizabeth Karlsen, speaking at the Screen Film Summit in London on Monday, revealed how experience, long-time industry relationships and "googling" were crucial in pulling together the finance for Todd Haynes' New York-set lesbian love story Carol.
An adaptation of Patricia Highsmith's 1952, New York-set novel The Price of Salt, the film stars Cate Blanchett as a wealthy woman in a loveless marriage who falls for a young shop girl, played by Rooney Mara.
"It's a period, lesbian love story and that has a certain price tag in the marketplace, even though we eventually got an A-list cast of Cate Blanchett and Rooney Mara on board, and that's around $15m," said Karlsen.
"To shoot a period film in New York, you're going to be hard pressed to do it for less than $25m."
Produced by Number 9 Films, the London-based company Karlsen runs with husband Stephen Woolley, and Haynes' long-time collaborator Christine Vachon at New York-based Killer Films, the feature was developed with the backing of the UK's Film 4, which also co-financed alongside Goldcrest Films.
Prior to Haynes coming on board, UK-based, Irish director John Crowley had been attached to the project, which went into development in early 2012, until he was forced to withdraw due to a scheduling conflict.
Although London-based sales company Hanway had achieved strong pre-sales on the title following its launch at Cannes in 2012 — to TF1 for France, StudioCanal for the UK and The Weinstein Company in the US — part of the financing plan had hinged on a co-production deal with Canada and a Montreal shoot.
Haynes' arrival necessitated a complete re-think of the production.
"We'd been considering a Canadian co-production but this wasn't possible with an American director and we knew we couldn't shoot in New York so we were like where are we going to shoot this film?" says Karlsen.
"I was sort of googling state tax incentives. There was a great one in Michigan but I knew Detroit wouldn't work for New York. I knew Mira Nair had done The Reluctant Fundamentalist in Georgia but again I wasn't really sure if that would work," she continues. "Then I remembered we had shot A Rage in Harlem, based on an old Chester Himes novel, in Cincinnati some 25 years previously."
She discovered that that the State of Ohio offered a rebate of between 25% and 35%, depending on whether a production used local crew or not. The city turned out to be a "perfect fit" for Haynes and his vision for the film and the production ended up securing a $3m tax rebate from Ohio.
"We did all the post-production in New York which offered a 30% rebate, securing a post-production equity deal with Goldcrest in New York," continued Karlsen.
"The pre-sales were discounted by Ingenious - who we've done three films with successfully - and then we had a small gap and that's how we made it."
Maverick, renegade part of the industry
Other speakers on the "Follow The Money" panel at the Screen Film Summit included Neil Thompson of Formosa Films.
Describing himself as representing the "maverick, renegade part of the industry", Thompson recounted how Formosa had broken into film producing using the Enterprise Investment Scheme (EIS), offering tax reliefs to investors.
He revealed how for its first production Clubbed, based on a semi-autobiographical book by nightclub bouncer Geoff Thompson, Formosa had tapped into the fanbase of the writer to help meet the minimum investment requirements for EIS.
"We thought it would be a good place to start. We emailed his followers who numbered about 20,000 and actually got 10 to 15 people who came straight back saying, 'I've made loads of money beating people up, I'll back Geoff in whatever he does, he's my hero'," said Thompson. "That's literally how we got started."
Six years on, Thompson revealed the company now taps into high net-worth individuals with a passion for UK film rather than expectations of making money on their investment.
"Our niche is people to whom we say, 'you're going to lose your money'. Most of our investors invest with us because they're fans of British films, know it's hard to produce them and are in a position where they can help," he said.
"With the tax breaks their exposure is pretty low and they're willing to right it off. They know it's like backing a horse and that nine times out of ten you lose," added Thompson, who is currently developing the romantic comedy The Naked Truth and heads to Les Arcs later this month to drum up finance for conspiracy thriller ESP.
Other speakers on Monday's panel included Ivan Mactaggart of Trademark Films, Phil Hunt, co-managing director of Bankside and founder of Head Gear Films, and Hugo Heppell, head of investment at Screen Yorkshire.