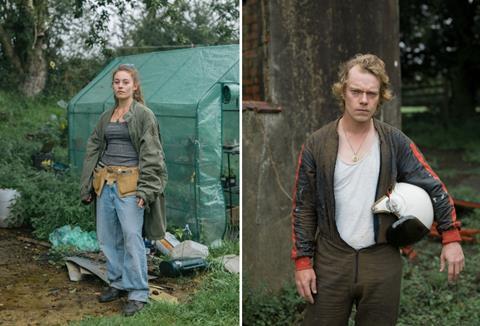 Twin Town director Kevin Allen has wrapped dark comedy La Cha Cha, which was written and filmed during the Covid-19 lockdown.
The UK feature, which shot over four weeks in South Wales, stars Ruby Ashbourne Serkis and Sonny Ashbourne Serkis, the children of actor-director Andy Serkis. They lead the film alongside Liam Hourican, whose credits includeThe Secret of Kells.
It also reunites the core cast of Twin Town, Allen's cult comedy that played in competition at the Berlinale in 1997 and proved a breakout role for Rhys Ifans. He is joined by Llyr Evans, Dougray Scott and Keith Allen as well as Alfie Allen, star of Game Of Thrones and Jojo Rabbit, and son of Keith. They will play different characters to those seen in Twin Town.
La Cha Cha is set at a campsite on the Gower Peninsula, where an Irishman (Hourican) arrives to scatter his grandfather's ashes. The campsite owner (Ruby Serkis) allows him to stay for the night, which is opposed by her brother (Sonny Serkis) and the campsite's geriatric residents, who are all guarding a dark secret.
Filming took place throughout August at a 23-acre location, which was beneficial for cast and crew observing social distancing and Covid-19 safety measures during production.
Allen also produces through La Cha Cha Productions with Adam Whittaker of Limelight and co-producer Geraldine Geraghty. La Cha Cha was financed privately.

In recent years, Allen has established the Mobile Film School, a mentoring initiative to teach people to make films using smartphone camera technology. He has also been working on a follow-up to Twin Town, titled Tin.
"With my Mobile Film School shut down due to Covid, I had a huge hole in my world, so I wrote a film, then set about casting and prepping a full feature production all under lockdown, to film as soon as we could," Allen explained.