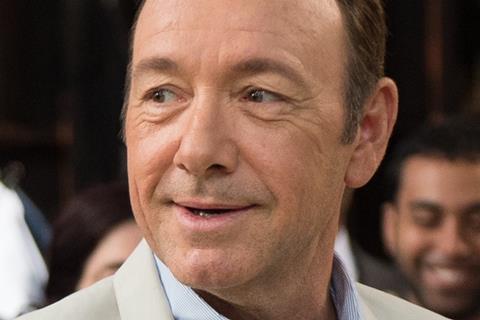 Kevin Spacey has been criticised for coming out as a gay man in a statement reacting to allegations made against him by actor Anthony Rapp.
In an interview with BuzzFeed, Rapp accused Spacey of making 'sexual advances' towards him when he was 14.
Spacey responded to the story by apologising, saying he couldn't remember the incident, and revealing his sexuality, saying: "I have loved and had romantic encounters with men throughout my life, and I choose now to live as a gay man."
People have accused the House Of Cards actor for using the revelation as a distraction from Rapp's allegations.
Kevin Spacey has just invented something that has never existed before: a bad time to come out.

— billy eichner (@billyeichner) October 30, 2017
I'm not interested in Kevin Spacey being gay. I'm curious as to why we're conflating sexuality w/ the molestation of a minor. Stay on topic

— Ashlee Marie Preston (@AshleeMPreston) October 30, 2017
Dear fellow media:

Keep focus on #AnthonyRapp BE THE VICTIM'S VOICE. Help us level the playing field.

— rose mcgowan (@rosemcgowan) October 30, 2017
Kevin Spacey's comment was wrong on so many levels. https://t.co/5pFhiqMK5W

— Larry Wilmore (@larrywilmore) October 30, 2017
News organizations:

1) it's NOT news that Kevin Spacey is gay

2) don't you dare make that the headline

3) this is about sexual assault

— Richelle Carey (@RichelleCarey) October 30, 2017
Oh wow. Kevin Spacey deflecting from attempting to molest a child by coming out as gay is the absolute pits.

— Owen Jones🌹 (@OwenJones84) October 30, 2017
Good morning to everyone except Kevin Spacey, who has thrown the gay community spectacularly under the bus to distract from his own badness.

— Fiona Longmuir 🍂 (@EscapologistFi) October 30, 2017
The psychology of the closet is dark and cruel and self-punishing. That Spacey has dwelt in that for years is sad. But 14 is 14. https://t.co/f152ZIE6pQ

— Richard Lawson (@rilaws) October 30, 2017