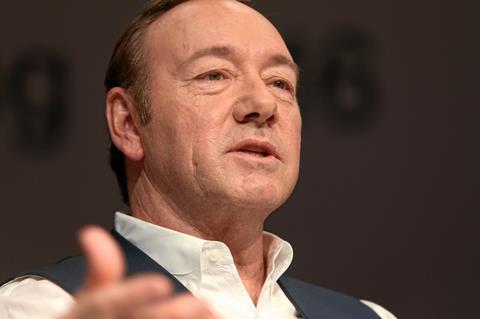 Disgraced former House Of Cards star Kevin Spacey made a surprise appearance in a Massachusetts court on Monday (3) and tried to get his sexual assault and battery case thrown out.
Spacey, 59, who in January pleaded not guilty to allegedly groping a then 18-year-old boy in a Nantucket bar in July 2016, argued misrepresentation through his attorney.
The defence now alleges the boy's mother erased "frat boy activities" and other potentially damning texts from his phone before it was handed to police.
Judge Thomas S. Barrett, who ordered all video footage from the bar on the night of the alleged incident to be handed over to attorneys, said he will rule on the defence's argument before the case reconvenes on July 8.
Observers said should the trial go ahead it is likely to take place in autumn. If convicted, the actor faces up to two-and-a-half years in prison.