Abbas Kiarostami is to head the Cinéfondation and Short Film Jury of the 67th Cannes Film Festival.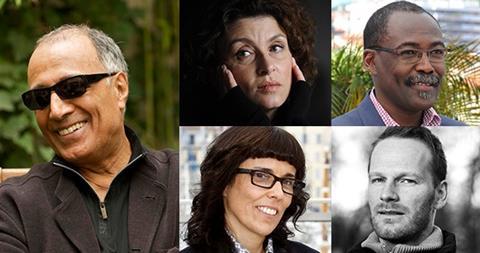 The Iranian director and screenwriter has been nominated for the Palme d'Or five times and won in 1997 with Taste of Cherry.
The 2014 Cinéfondation and Short Films Jury will also include directors Noémie Lvovsky (France), Daniela Thomas (Brazil), Mahamat-Saleh Haroun (Chad), and Joachim Trier (Norway).
They will be tasked with awarding three prizes to films submitted by students from film schools around the world, which will be presented in the Cinéfondation Selection, to be announced at a later date.
The Cinéfondation Prizes will be announced by the Jury on May 22, at a ceremony to be followed by a screening of the winning films.
The Jury will also decide the Short Film Palme d'or to be awarded at the prize-giving ceremony on May 24.
Kiarostami rose to international fame with Where is the Friend's Home (1987) and went on to present five films in competition at Cannes: Through the Olive Trees (1994); Taste of Cherry (1997); Ten (2002); Certified Copy (2010); and Like Someone in Love (2012).
He is also known for his photography work.
Kiarostami has been involved with the Cinéfondation since its creation in 1998, when he agreed to be a patron of the project alongside US director Martin Scoresese.
French director, screenwriter and actress Lvovsky directed Oublie-moi in 1994, her first feature film. She then directed Petites (1997), La Vie ne me fait pas peur (1999), Les Sentiments (2003) and wrote the screenplays for several films by Valeria Bruni Tedeschi, Arnaud Desplechin and Philippe Garrel.
In 2012, she directed Camille redouble, which was selected for the Directors' Fortnight and received 13 nominations at the César awards.
Brazilian director and visual artist Thomas is known in the theatre world for her scenography. In cinema, she has worked in partnership with Walter Salles on Terra Estrangeira (1997) and O Primeiro Dia (1998). The pair also directed Linha de Passe, presented in Competition at Cannes in 2008.
Chadian director Haroun took refuge in France, where he studies film and works as a journalist. His first film, Bye Bye Africa, won a prize in Venice while Abouna was selected for the Directors' Fortnight in 2002. He won another prize at Venice in 2006 with Daratt. A Screaming Man was presented in Competition at Cannes in 2010, where it picked up the Jury Prize. In 2013, he was again in Competition with Grigris.
Young Norwegian director Trier drew critical acclaim with Reprisein 2006, after which he wrote and directed Oslo, 31 August, which was selected for Un Certain Regard in 2011.