The actor will also attend the gala screening of his latest film Forsaken at the festival.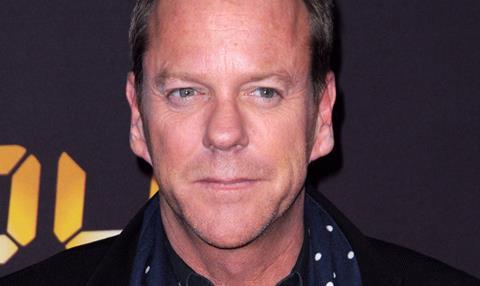 Kiefer Sutherland, noted for his performances in The Lost Boys, Young Guns and Melancholia, as well as his long-standing role as Jack Bauer in TV series 24, will receive the Golden Eye award at this year's Zurich Film Festival (Sept 24 – Oct 4).
He will also attend the festival's gala screening of his latest film Forsaken, in which he acts alongside his father Donald Sutherland. Demi Moore and Brian Cox also star in Jon Cassar's western about a community besieged by ruthless land-grabbers.
The Golden Eye is presented to an important guest at the festival, it has only been awarded on one previous occasion, to Helen Hunt, who attended the festival in 2012.
"The way Kiefer Sutherland has reinvented himself throughout his career is a testament to the rare acting skills he exhibited at a young age and honed as his roles evolved through various mediums," said festival directors Karl Spoerri and Nadja Schildknecht. "He is a true global superstar and we are honored to present him with our Golden Eye award."