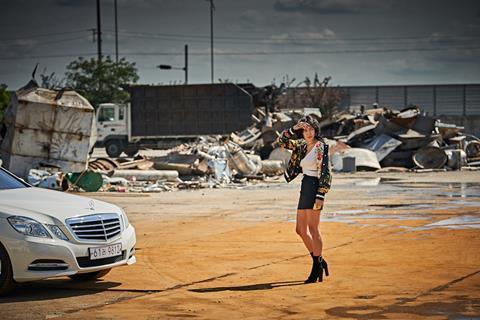 Kino Lorber has acquired Artsploitation Films, the champion of international genre and cutting-edge specialty films such as Kim Yong-hoon's South Korean crime thriller Beast Clawing At Straws and Sacha Polak's Berlinale FIPRESCI winner Hemel.
Ray Murray, the TLA Entertainment Group founder who launched the company in 2014, and other members of his team will remain involved to help grow the business as a division and brand of Kino Lorber.
Going forward Kino Lorber will acquire through its Artsploitation division all rights to six to eight theatrical titles a year and release as Artsploitation, A Kino Lorber Company.
The label will also serve multiple direct to digital and home entertainment releases. Kino Lorber will take over exclusive distribution of all previous Artsploitation titles – the latter assembled a library of 100 films – for all digital media, home video, educational and repertory theatrical markets.
Previously Kino Lorber handled ancillary media distribution for Artsploitation as a third party label, as it continues to do for the likes of Zeitgeist Films, Cohen Media Group, Greenwich Entertainment, Palisades Tartan, Virgil Films, Menemsha, and Raro Video.
The Artsploitation library includes Sebastián Muñoz's Queer Lion award winning prison drama The Prince, Maja Milo's controversial Serbian drama Clip, and Craig Anderson's festive slasher Red Christmas.
Upcoming new releases will be led by Stelios Kammitsis' story of self-discovery The Man With The Answers, Gem Deger's Playdurizm, and Sam Quah's Sheep Without A Shepherd, starring Joan Chen.
"Artsploitation Films was formed in 2014 with the goal of presenting to North American audiences cutting edge international genre films with the vision and artistry of the best arthouse festival fare," said Murray.
"For me, it has been exciting to grow our business and now I can think of no better company to take Artsploitation to the next level than Kino Lorber. I am certain that Richard and his strong team, veterans of the specialty film market, will expand the growth prospects while ever more boldly embracing the label's daring programming focus. I am especially happy to begin working with the Kino Lorber team scouting for new film acquisitions.'
Kino Lorber CEO and president Richard Lorber said, "We've admired and even envied the unique niche Ray has carved for his cannily named Artsploitation. There's nothing dicier than scoring genre-bending gems that earn art house kudos while jolting with pure cinema thrills, as the best of his films do.
"Ray had the vision and nose to root out genre-art hybrids that for others fell through the cracks but for him bridged a divide. Now we've got him, his films and films to come in our corner. We're thrilled to fire up Artsploitation as an ever more searing brand."