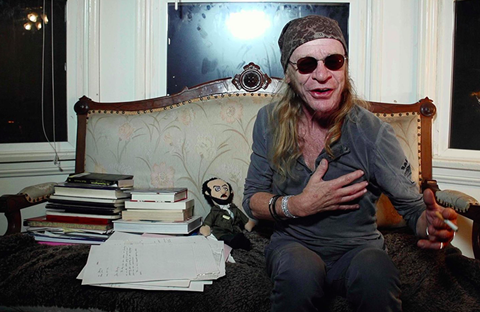 Kino Lorber has picked up North American rights to Tony Zierra's Filmworker and Rüdiger Suchsland's Hitler's Hollywood.
Both films screened at Telluride in the last few days and the distributor plans theatrical releases in 2018.
Zierra's homage to Kubrick's right-hand man in Filmworker received its world premiere in Cannes and will also play at the New York Film Festival.
The film focuses on the work and life of Leon Vitali, the actor who played Lord Bullingdon in Kubrick's Barry Lyndon and later abandoned his acting career to become Kubrick's dedicated assistant.
For more than two decades, Leon worked behind the scenes to ensure Kubrick maintained his legendary body of work. Elizabeth Yoffe produced, and Kino Lorber senior vice-president Wendy Lidell brokered the deal with Jason Ishikawa of Cinetic Media.
Hitler's Hollywood, Suchsland's follow-up to his 2014 film From Caligari To Hitler, will play at New York's Film Forum in April 2018. The film explores Germany's film output during the Third Reich, from propaganda films to the far more numerous, broader entertainment titles. Kino Lorber CEO Richard Lorber negotiated the deal with Wide House's Anais Clanet.
Kino Lorber plans theatrical releases for both films in 2018, followed by VOD and physical media launches in the second half of the year.
"Kino Lorber has long celebrated the history of cinema and dedicated itself to preserving it for future generations," Lidell said. "So it is only fitting that we add these two eminently important and intelligent documentaries to our collection."